Sora Showcase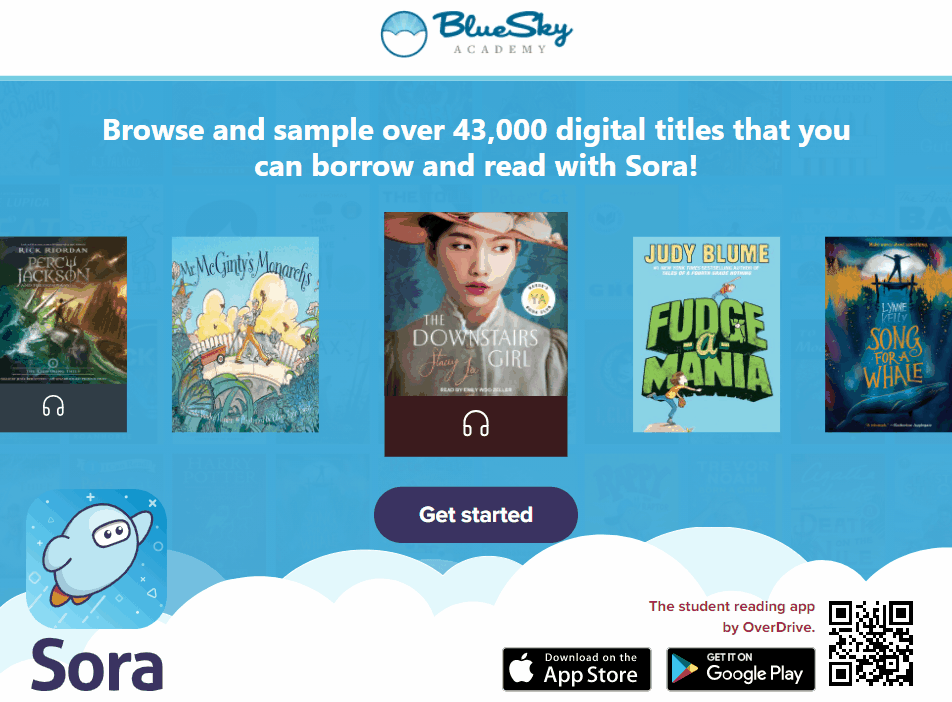 What is Sora Showcase?
Sora Showcase is our user-friendly, interactive discovery kiosk software designed to raise awareness and increase access to your digital collection throughout your schools. It highlights titles from your school's Sora collection, giving students and staff the opportunity to explore and familiarize themselves with your content.
Sora Showcase works on devices ranging from tablets to large screen displays.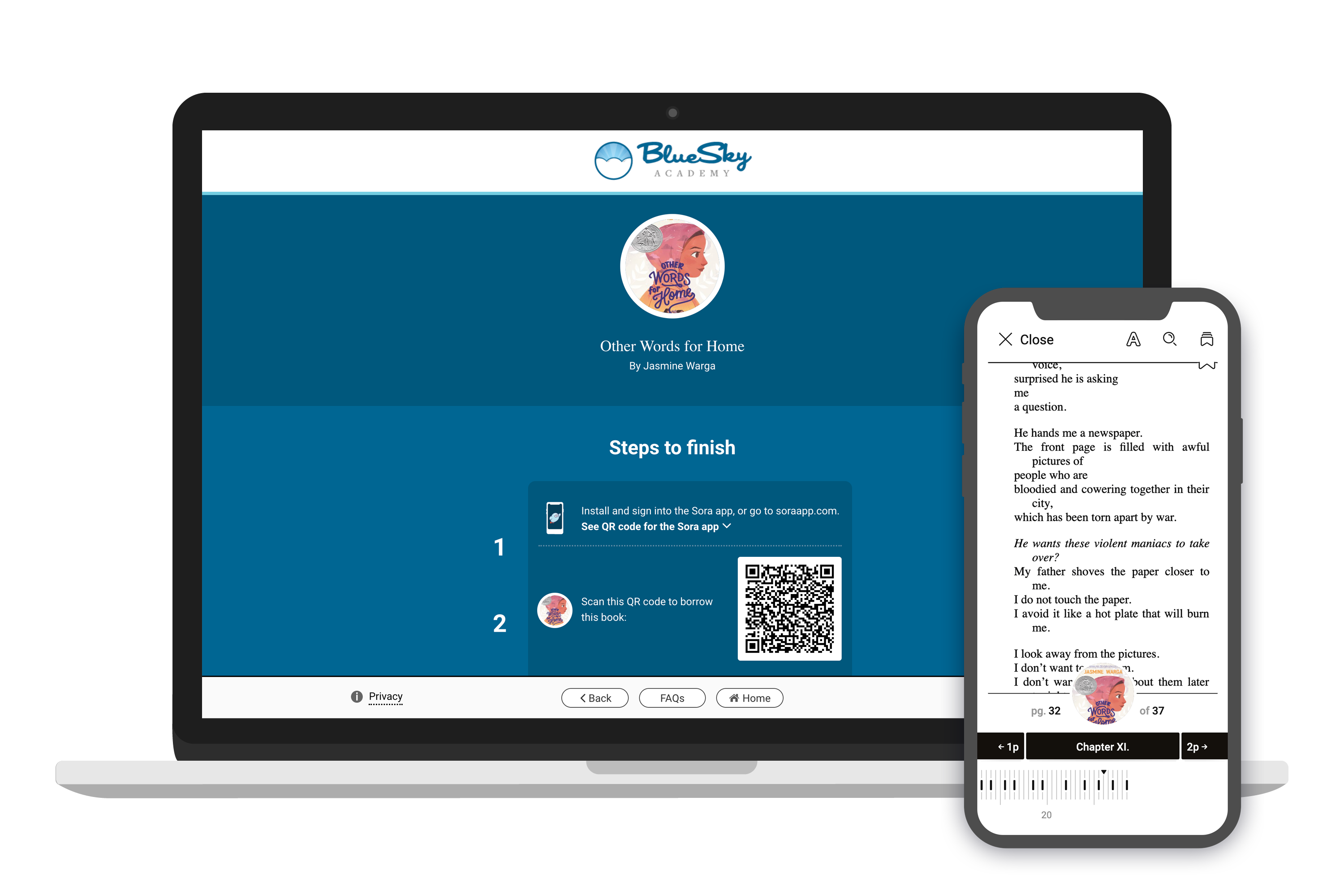 Students can search and sample titles. When they find something they like, they can easily generate a QR code to borrow the title in Sora to start reading right away. If a student doesn't yet have Sora on their personal device, Sora Showcase provides a QR code for that, too!
It's easy to customize so you can ensure it best fits the needs and interests of students at your school. You can use the showcase to:
Promote new titles in high traffic areas of your school
Highlight juvenile books like read-alongs on kid-friendly touchscreen devices for elementary students
Highlight your YA collection in a high school
Draw attention to non-fiction materials in the reference section of your library
Frequently Asked Questions
Q: How much does Sora Showcase cost?
A: It is free to all OverDrive partners. Partners simply supply their own hardware.
Q: What devices and browsers are compatible with Sora Showcase?
A: Any touchscreen device (iPad mini tablet size or larger) running Windows 8/10, Android, or iOS. Chrome, Firefox, and Safari are the recommended web browsers.
Q: Can we customize Sora Showcase for our school?
A: All setups include an admin page that partners can access to control location reporting for the Sora Showcase, display-only mode, filtering based on subject and audience, and more.
Q: How do we promote Sora Showcase to our school community?
A: You can promote Sora Showcase in the same way you promote your Sora collection. Explore some of our Print-Ready resources like the Sora Getting Started Guide or the How-to Bookmark to ensure students and staff have everything they need to enjoy Sora. Looking to promote Sora online? Check out the Social tab: there's seasonal and evergreen graphics available to promote Sora across your school's social networks.
Contact your OverDrive Account Manager for questions.