K-12 Schools
Features & Service Enhancements
Learn about Sora's features and service enhancements to maximize your digital collection and reach more users.
Need Help? Contact your Account Manager with any questions or to request additional information.
Features
---
Features and capabilities built into Sora, the student reading app, and OverDrive Marketplace to ensure your students and school community enjoy the best reading experience.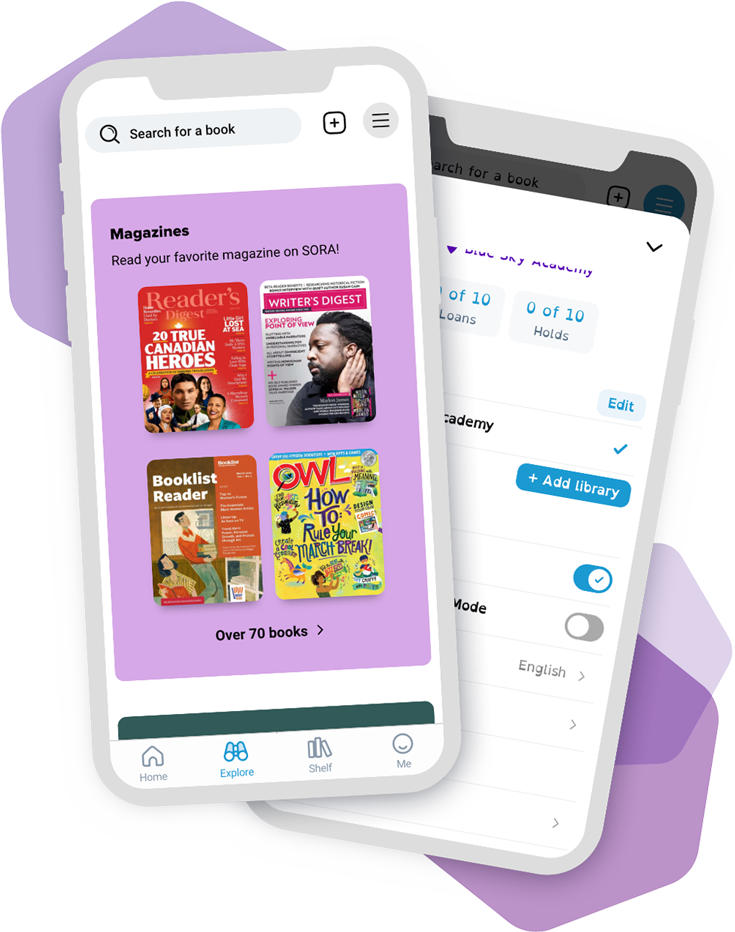 Service Enhancements
---
Optional tools and products that help you increase awareness, engagement and usage of your digital collection. Many are available at little or no added cost to you.