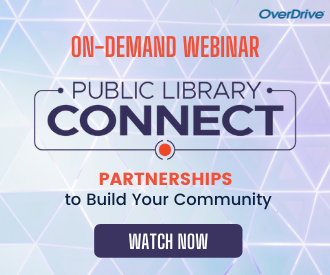 Your school + the public library = More reading
With Sora's Public Library CONNECT feature, kids can access age-appropriate ebooks and audiobooks from the local public library in addition to their school's digital collection using their existing school credentials.
The result of this game-changing integration? Students read more.
Benefits for schools:
Seamless access to a wealth of ebooks & audiobooks
Reduced wait times and a wider selection of titles
Better reading experience, fostering a lifelong love of reading
Student-focused tools and educator-focused insights
Age-appropriate view of the public library digital collection
Strengthened partnerships between schools and public libraries
Tips for a successful school & library partnership:
Appoint an advocate or committee at both the library and the school to share promotional efforts and metrics
Show students how to access the public library's digital collection in Sora and how to log in – watch the how-to video!
Work with the library to provide them student required reading title lists to help their curation and collection development
Promote to your school community – students, educators, staff, and parents/caregivers
Check out the Public Library CONNECT Best Practices Guide and the Marketing Kit for more!
Questions? Check out the FAQs or contact your OverDrive Account Manager.