Marketing & Outreach: K-12 Schools
Get the word out about your OverDrive collection with our free resources to print, distribute, or share digitally. We can work with you to customize materials for your school! Contact us.
What's trending?
Check here every month for a rotation of new and timely promotional resources.
Use our icons to see what's included in our kits:
– Bookmarks
– Posters, flyers, & other print assets
– Website/Social Media Graphics
– Instructions/Guides
– Stickers/Tattoos
Want to customize materials or request a donation?
Work with your OverDrive Account Manager or contact us for more information!
Social Spotlight
Student Reading Assessments
Featured Title
Illegal
By Eoin Colfer & Andrew Donkin
Grade Level: 6-12
Encourage students to think critically about what they are reading with these discussion questions provided by Sourcebooks about Eoin Colfer's and Andrew Donkin's graphic novel Illegal. Themes include Refugee Experience, and Survival.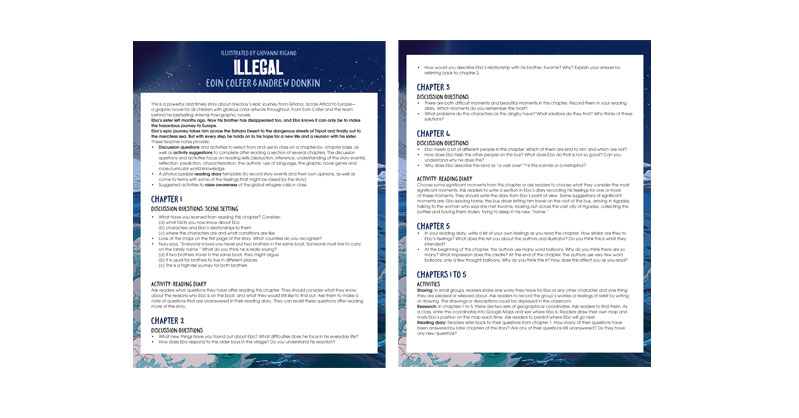 Download
Preview
Additional Worksheets
Story Elements
Students are instructed to display their understanding of story's elements: title, characters, setting and problem from a book of their choice.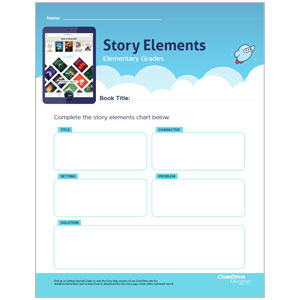 Download
|
Preview
Try This: Appeal to Teen Audiences
In Case You Missed It
items