OVERDRIVE RESOURCE CENTER
Global Library Resources
Welcome to the Resource Center! We've curated a selection of marketing materials and catalogue recommendations to help you get started with OverDrive.
Stay up to date on what's going on with OverDrive schools and libraries around the world and subscribe here.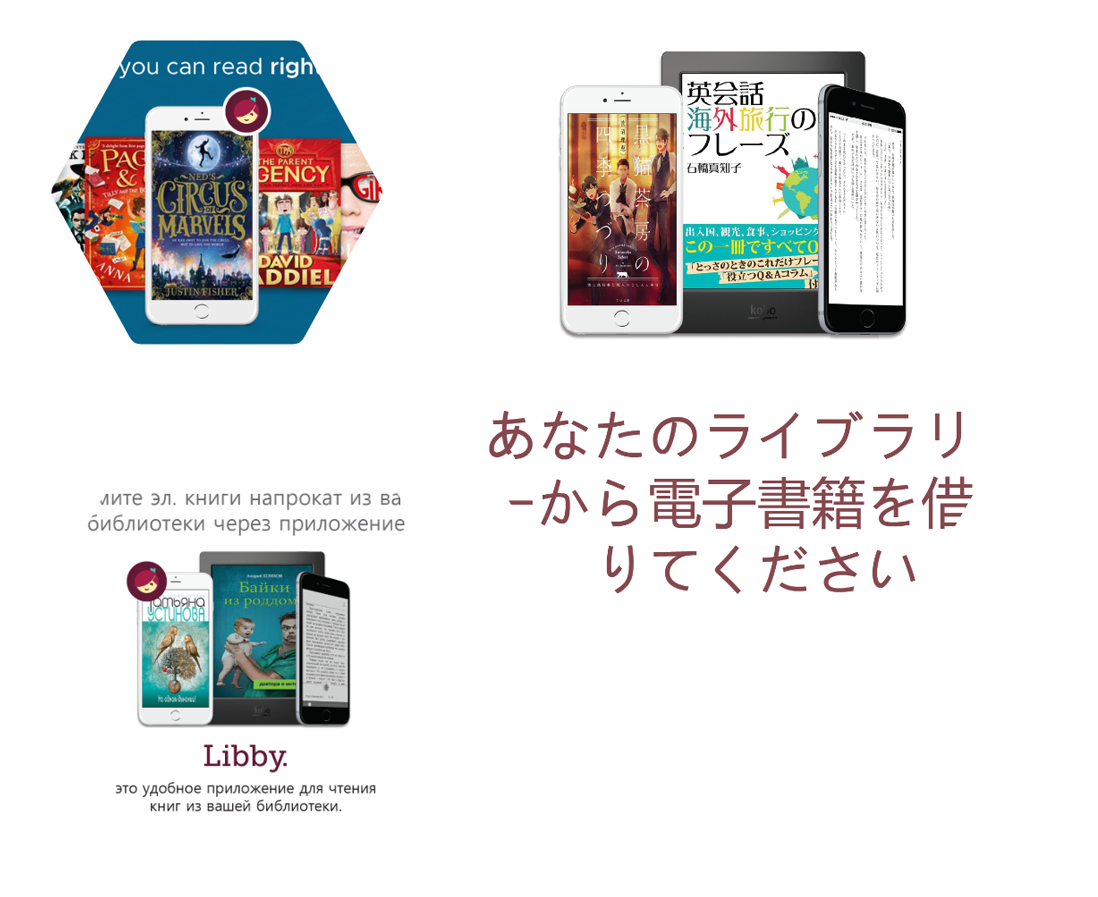 Browse our global library resources
---
Get the materials for the next event and help raise awareness in your library today.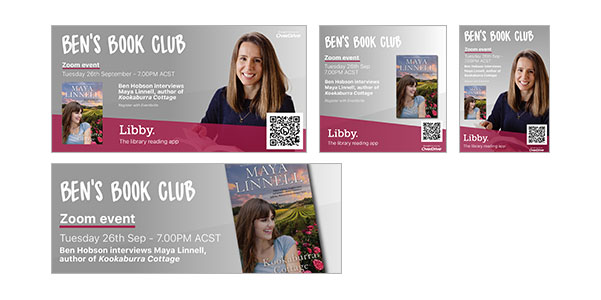 MARKETING KITS
Ben's Book Club
Ben's Book Club is a monthly digital book club available exclusively to Australian and New Zealand libraries. In September, Ben Hobson helps will sit down with author, Maya Linnell, to discuss her book Kookaburra Cottage.
Get the materials for the event in September, where David will interview Brooke Dunnell, author of The Glass House.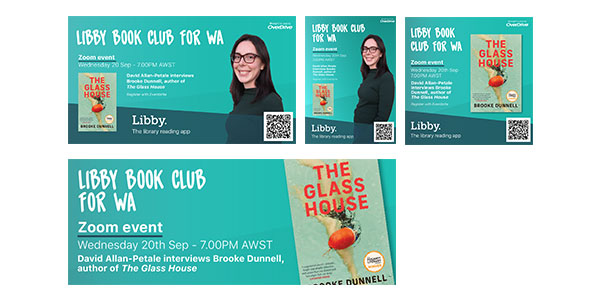 MARKETING KITS
NEW Book Club for WA
The Libby Book Club for WA is a free monthly digital book club hosted by author David Allan-Petale for all members of the State Library and Public Libraries, Western Australia. We welcome guests to join us the third Wednesday of each month to engage and interact with authors from all genres.