OVERDRIVE RESOURCE CENTER
Global School Resources
Welcome to the Resource Center! We've curated a selection of marketing materials and catalogue recommendations to help you get started with OverDrive.
Stay up to date on what's going on with OverDrive schools around the world and subscribe here.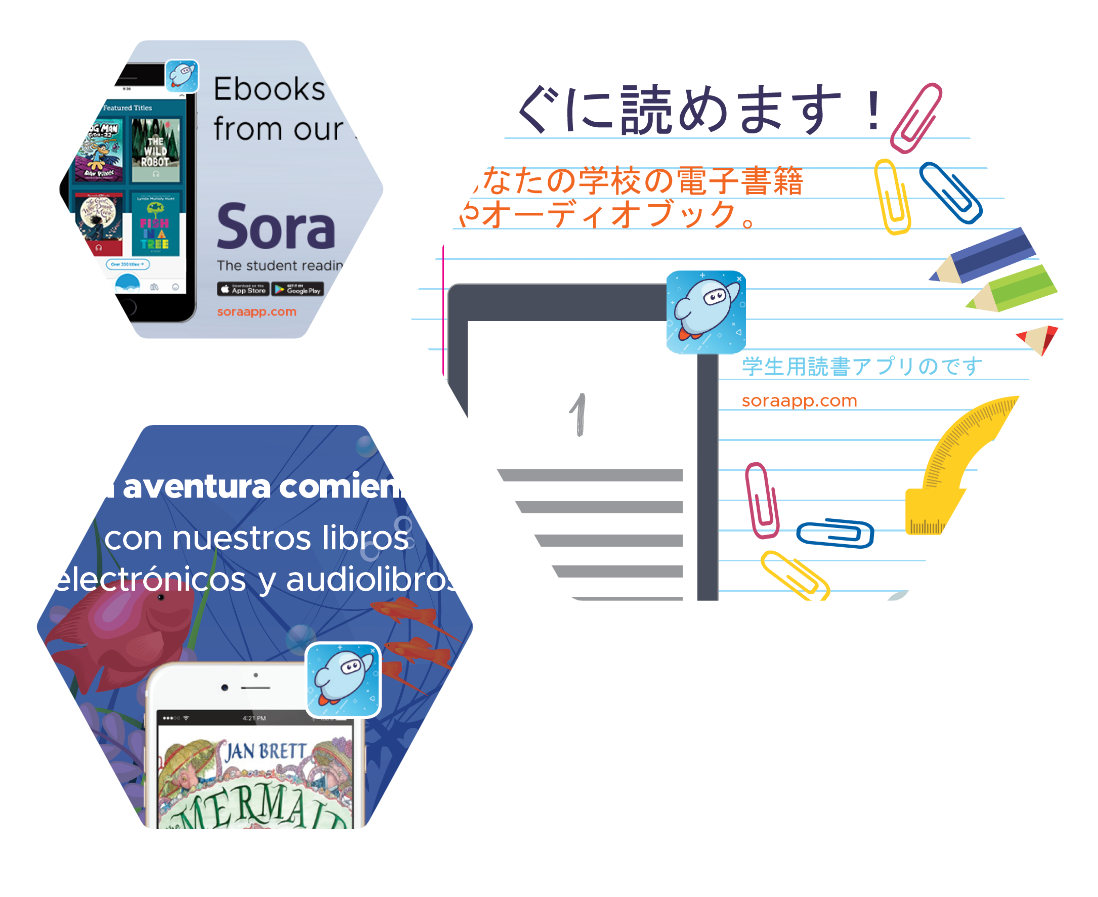 Browse our global school resources
---
SOCIAL MEDIA GRAPHICS
Sora Sweet Reads Returns!
Sora Sweet Reads is here! The program runs through August 17th, 2022. Encourage your students to participate with a fun graphic! Learn more here.
Students, #SoraSweetReads is here! Check out our collection of always available ebooks and audiobooks, featuring some of your favorite characters: Peter Parker, MJ, Olaf the Snowman, Yoda, and more. Find them in the #SoraReadingApp!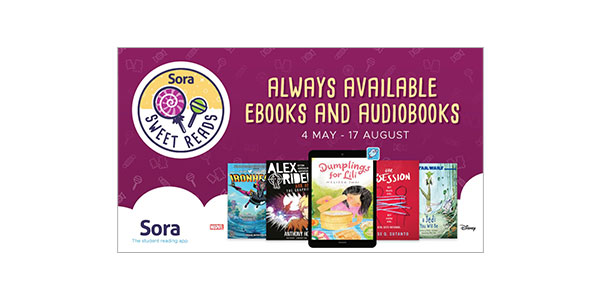 SOCIAL MEDIA GRAPHICS
Sora – Always Open
With upcoming holidays, remind your students Sora is always open, even when school is closed.
Suggested post text: Students, don't forget the #SoraReadingApp is available all year long, even when school is closed. Find your next favourite read, today!