Magazines in Sora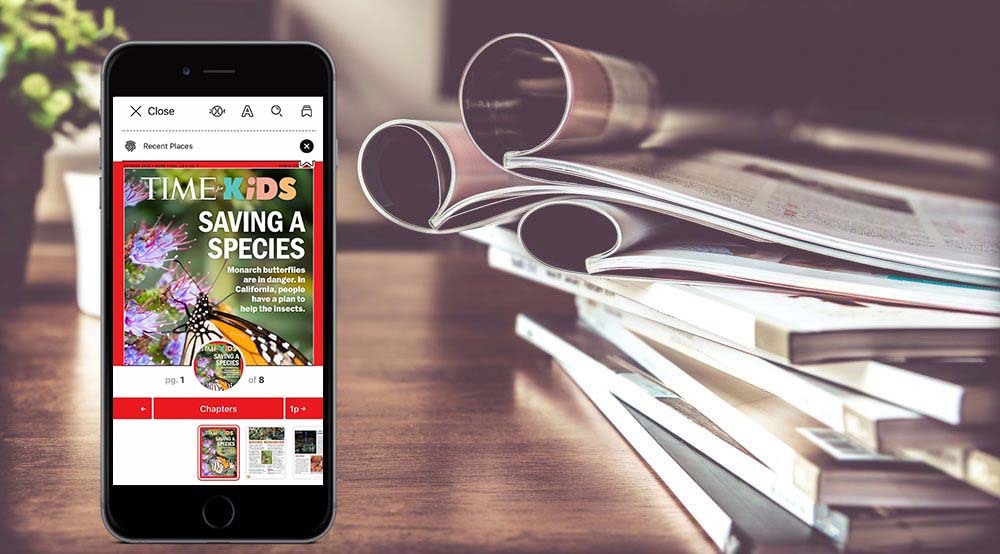 Ebooks, audiobooks, and magazines all in one place! Streamline your students' experience by offering a new format in the same great app they're used to for ebooks and audiobooks: Sora!
An opportunity to enjoy some of the most popular magazines in the K-12 space, including top titles like:
Time for Kids
National Geographic Kids
National Geographic Little Kids
Popular Mechanics
PC Gamer
Discover
All magazines are available as simultaneous use.
You can review our complete list of Magazine titles here.
Why try magazines?
Integrated into one seamless experience for students and staff
Magazines don't count towards checkout limits but they do count towards your school's overall circulation of content!
Your school can add unique content access levels per title.
3 levels available: Juvenile, YA, and Adult to ensure your school has options for all readers in your community: from beginning reader to parents & staff!
Special article view and thumbnail view for magazine titles.
Contact your Account Manager to get started or Learn More.