K-12 Schools
Teaching Tools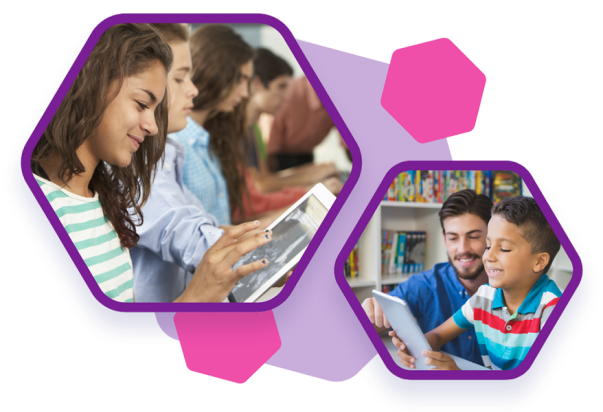 Learn easy-to-implement tips and tricks to integrate Sora into your classroom curriculum.
Definitions, highlights, and notes
---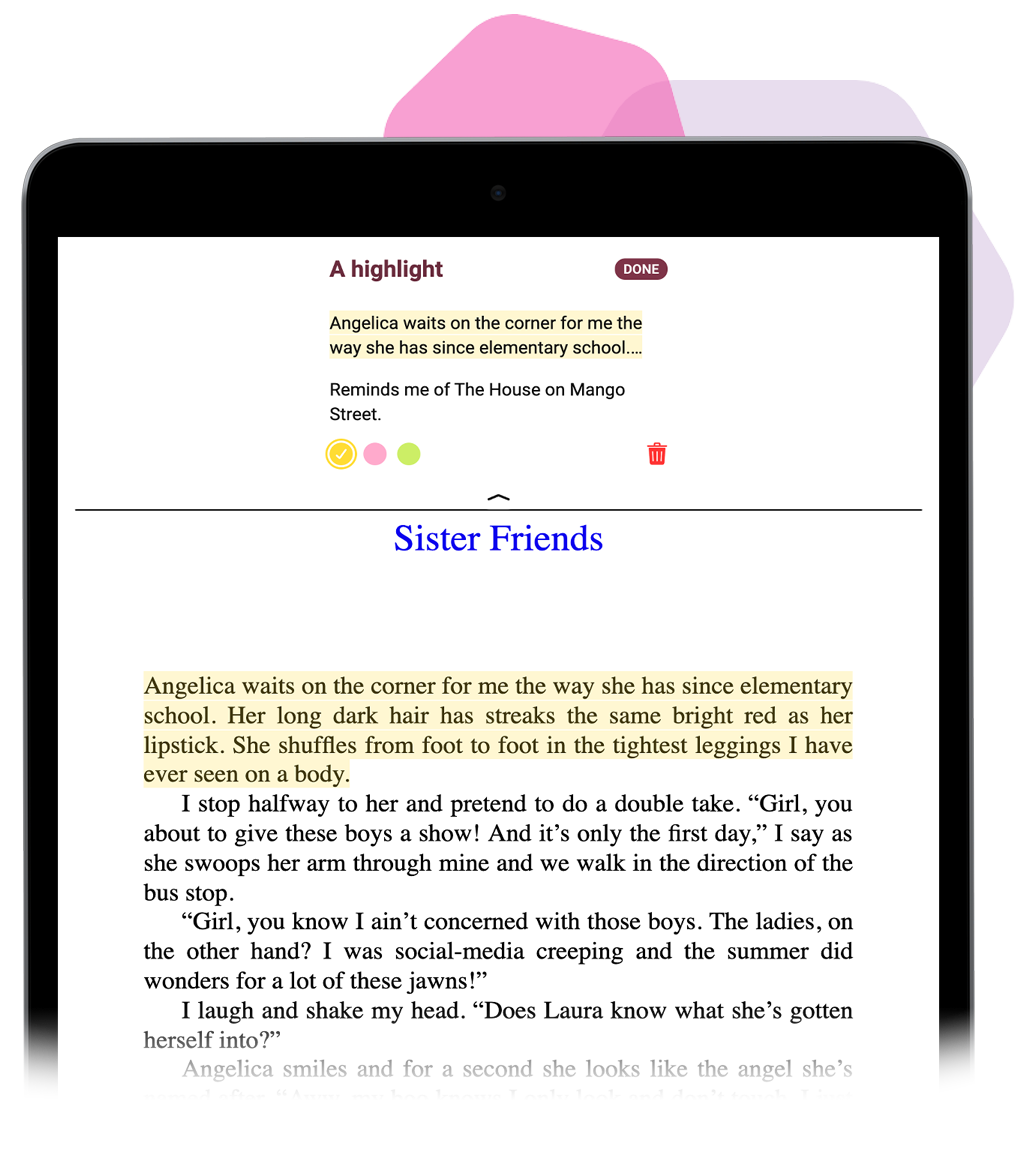 Expand vocabulary to increase comprehension
Readers can easily define unknown words right in the app without having to close their book.
Highlight examples, main ideas, and supporting details
While reading, students can use highlights to color code instances of literary elements, plot, character development, and more.
Increase text interaction
Encourage students to stop, reflect, and add a comment or question using a note to make text-to-self, text-to-text, and text-to-world connections.
Facilitate organization and resourcefulness
Sora stores highlights and notes, even after a book is returned. Students can view or sort their recently defined words, notes, and highlights.
Boost metacognition
Definitions, highlights, and annotation tools in Sora allow learners to think about their thinking. Students can make predictions, periodically set a timer to check their understanding, add a summary note, and use other metacognition strategies.
Exporting Notes
---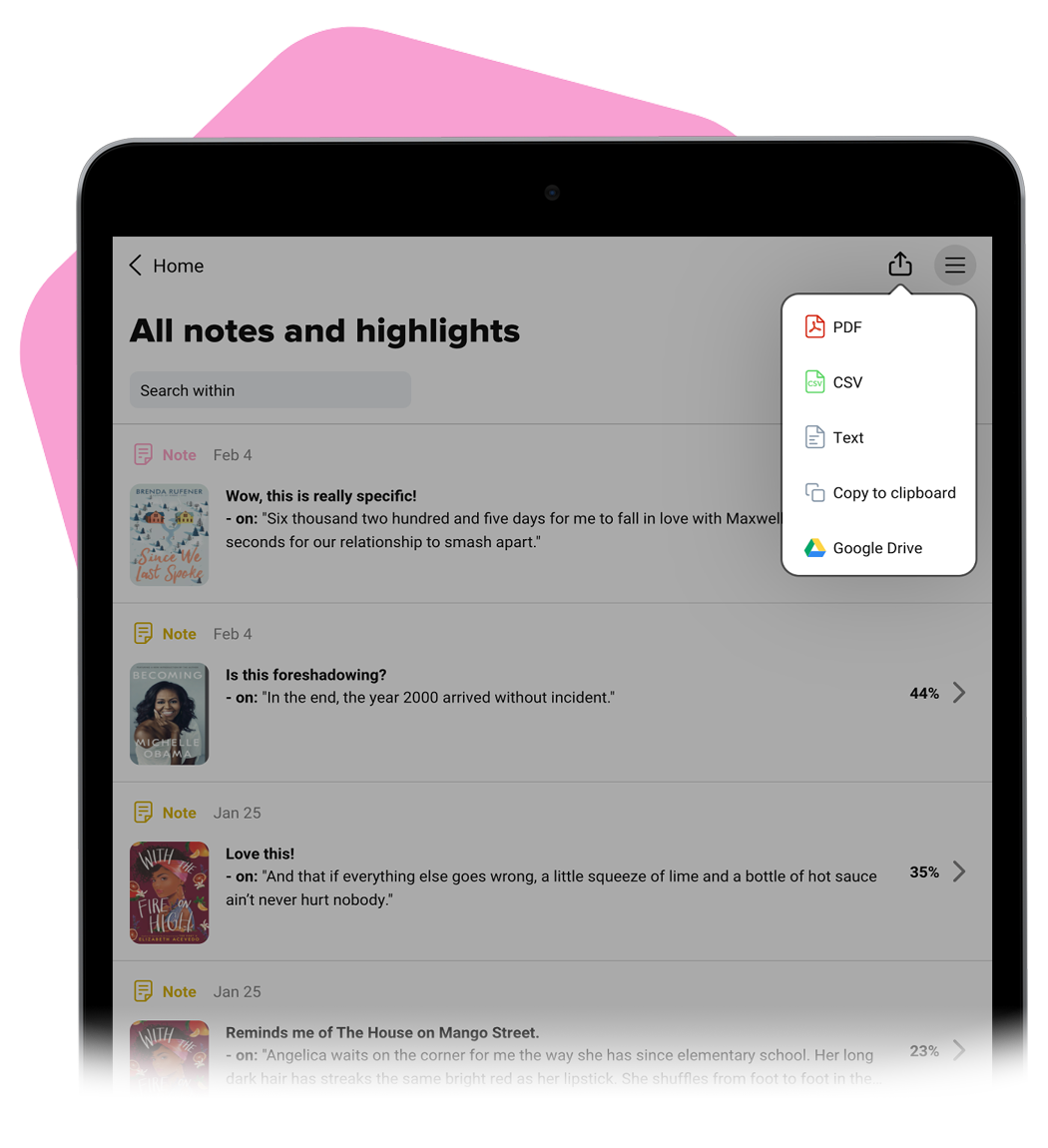 Simplify submitting homework and assignments
Students can export answers to comprehension questions or other assignments and submit them to a teacher via email, cloud storage service, or LMS.
Enable class collaboration, book discussion, or assessment creation
Learners can save time by sharing information directly from the app, without having to rewrite text from the book. Exports can be filtered by book, highlight color, and more, allowing just the relevant information to be shared.
Assist with pre-work and preparation
Students can prepare for class discussions or projects while reading, then export their notes for reference during class.
Aid documentation and real-time records
Learners can keep an ongoing list of their growing vocabulary or annotations using the "copy to clipboard" option, and save exported lists to their personal device or digital portfolio. Educators can store and organize shared student work, tracking readers' growth over time.
Support remote learning
Exporting facilitates remote collaboration between learners, and between students and teachers, with a few simple taps – no paper required!
Tracking student progress
---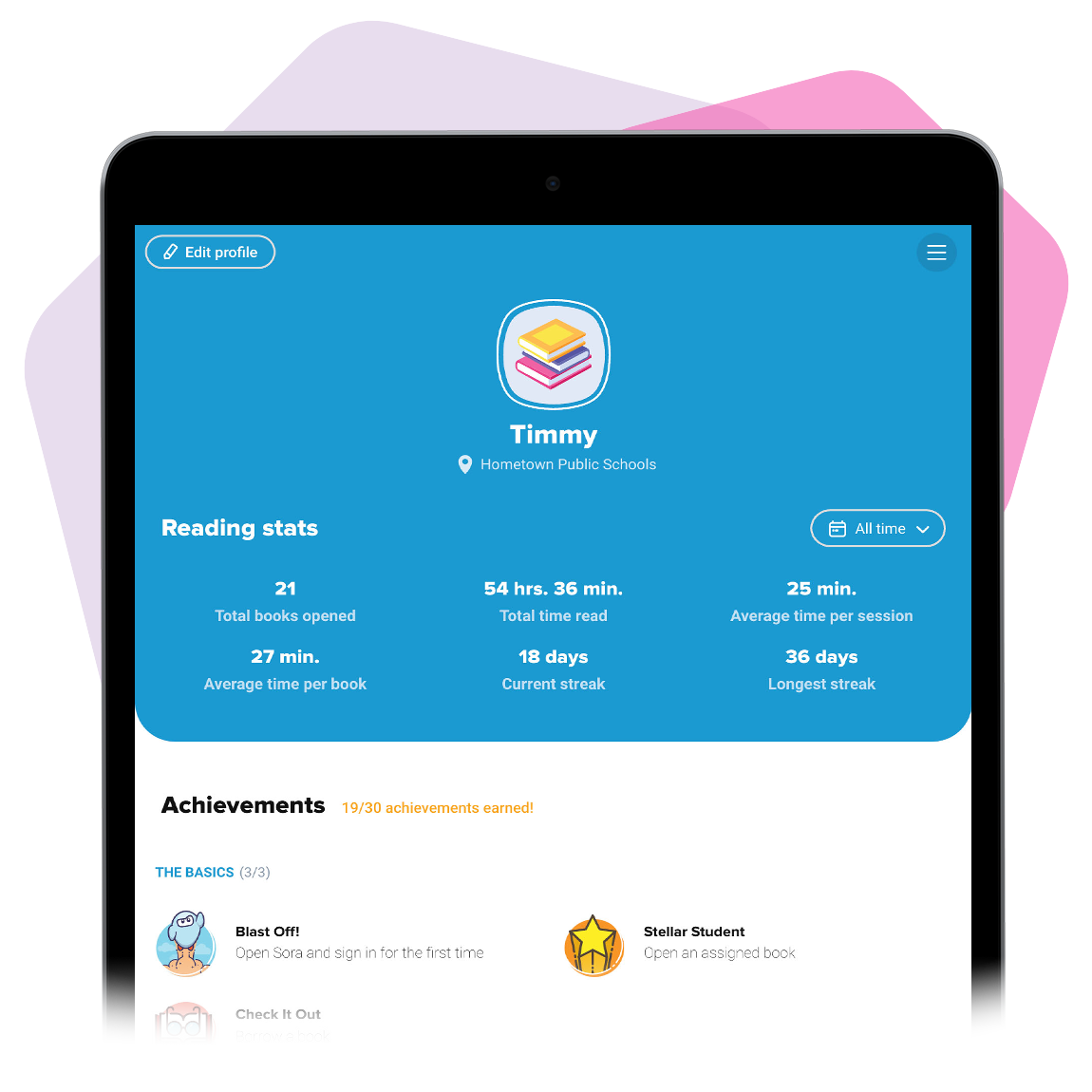 Inspire ownership over reading
Students can control their reading preferences and appearance options, increasing their investment in their own reading.
Provide structure and sustain motivation through gamification
Sora provides structure and positive reinforcement for reluctant readers, while statistics and achievements gamify reading for all learners.
Encourage time management and individual progress monitoring
Audiobook sleep timers and the ability to track reading progress can support students' time management and progress monitoring efforts.
Support goal setting
In-app statistics and achievements provide insight and can help students set reading goals.
Enable students to share progress
Students can screenshot their progress to share with parents and teachers.
If you have questions or ideas about additional ways to leverage Sora in your classroom, please contact your Account Manager.