Staff Training: K-12 Schools
Fit learning into your busy schedule with access to on-demand training modules, downloadable PDFs, live webinars, and tools to educate your staff and end users any time of day or night.
How to use this page:
View recorded trainings and download PDF presentations to learn more about how students will engage with your OverDrive website, the OverDrive app, and other options to enjoy digital content. Recordings are listed in suggested viewing order.
Click the arrows to view more resources in each section or select "See All" to expand for additional options.
Questions?
Contact us at training@overdrive.com.
Explore Your Digital Collection
items
Sora, The Student Reading App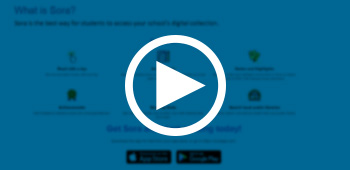 How to get started with the Sora app, the best way for students to access your school's digital collection.
Navigating Your OverDrive School Website
Navigate and borrow titles from your school's OverDrive website.
Previous
Next
Other Reading Options
items
Kindle Books (K-12)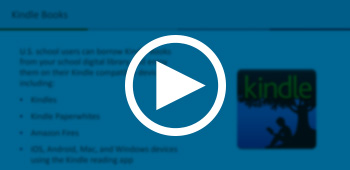 U.S. Schools – How your students can find Kindle Books for Kindle devices and Kindle reading apps.
The OverDrive app (K-12)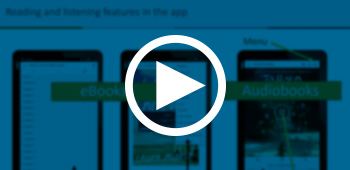 A review and demonstration of how to use OverDrive's mobile app for Android, iOS, and Chromebook devices.
Previous
Next
Reading History and Notes & Highlights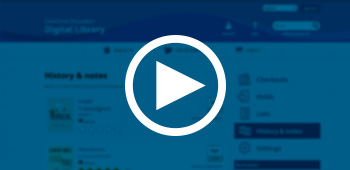 How to use the Reading History and Notes & Highlights feature.
Previous
Next