Take full advantage of your OverDrive shared collection with OverDrive Advantage. This feature gives libraries that are members of a consortium the ability to offer titles exclusively for their patrons. OverDrive Advantage members can purchase additional copies of popular titles that are already in the shared collection as well as titles that are not yet available.
Patrons browsing the consortium's OverDrive-powered website will only see titles that are available to all members. In addition to the full consortium collection, Advantage members have a custom URL for their patrons that always displays the Advantage titles they have purchased.
Become an OverDrive Advantage member and offer your patrons:
Reduced waiting lists on popular titles
A custom collection of titles developed specifically for your community
Continued access to titles you share with other libraries
…all within the same OverDrive-powered website they already use!
How does it work?
OverDrive Advantage members receive a special login to their consortium's current Marketplace account.
A library's Advantage collection will be integrated into the existing shared collection, but only patrons of individual OverDrive Advantage libraries can view and check out these titles.
Loan periods and lending rules established by the consortium remain the same for OverDrive Advantage titles. For example, if the loan period for audiobooks is 21 days in the consortium, then audiobooks in a library's Advantage collection will also have a 21-day loan period.
If a library decides to leave the consortium, the Advantage collection is transferable to a new OverDrive-powered website.
Libraries can order MARC records for their OverDrive Advantage titles.
Libraries can track the success of their Advantage collection with Marketplace's reports.
NEW! Advantage Plus
Advantage Plus is a feature that consortia can enable in Marketplace to gain access to their Advantage members' titles. This feature is designed to improve title selection, availability and circulation for all members of the shared collection. If a consortium enables Advantage Plus, they can choose to access their Advantage members' titles in one of two ways:
Advantage members can share eligible titles from their collections with the shared collection, while maintaining priority on holds for their own users.
Advantage members can move eligible titles from their collections to the shared collection.
Titles are shared or moved based on criteria chosen in an Advantage Plus plan, which is set up by either the consortium or the individual Advantage member.
Advantage Plus plans can be set up to share or move eligible titles automatically on a schedule. The account that created the plan can also review and share/move eligible titles manually at any time.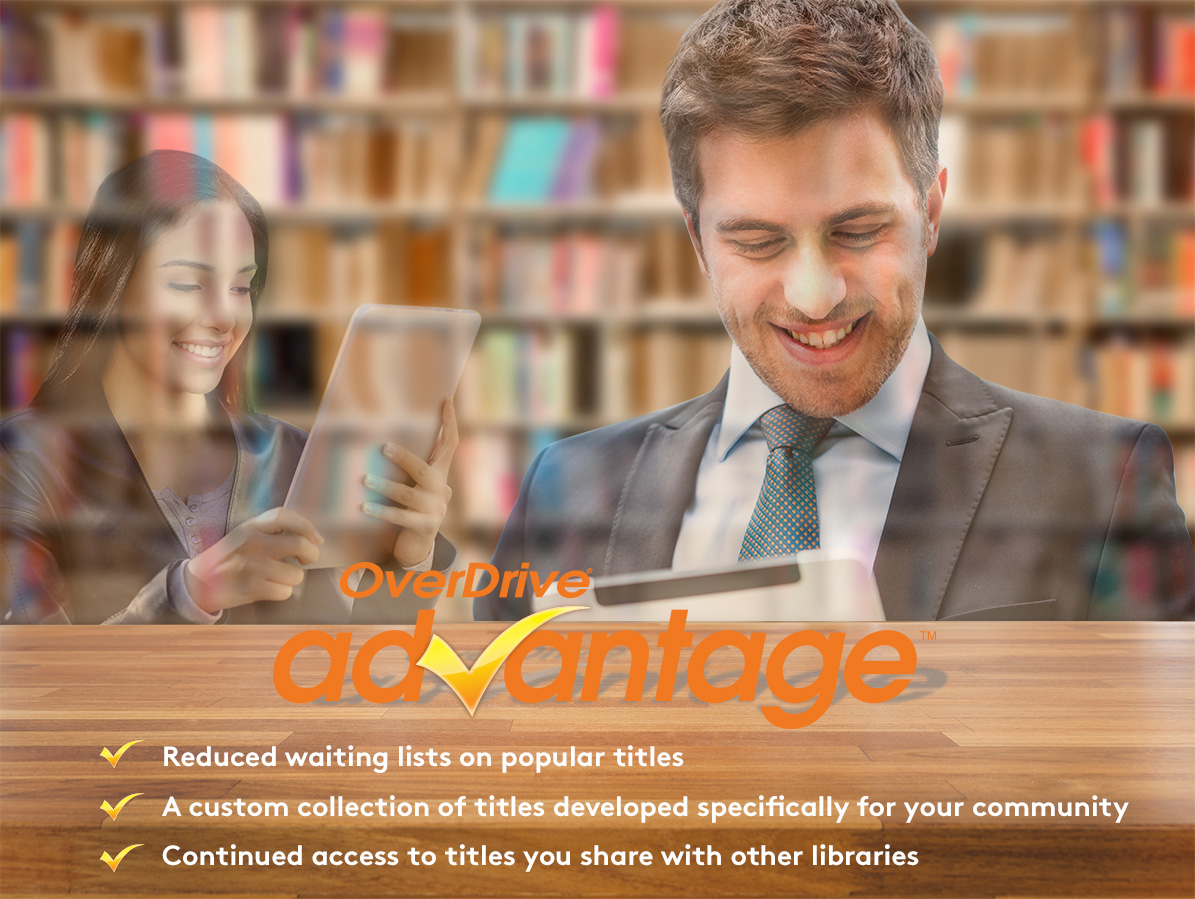 Who can participate?
Any library that is currently a member of an OverDrive shared collection. OverDrive Advantage is designed for single libraries to create their own collections. The ability to authenticate library customers as part of an individual library separate from the consortium is required.