Diversity Audits for Schools
How much of your digital collection reflects the diverse makeup of your school community? Where are the gaps? A diversity audit can help answer these questions! This powerful service is available at no cost to all eligible schools with Sora and provides valuable insights into the inclusivity of your collection.​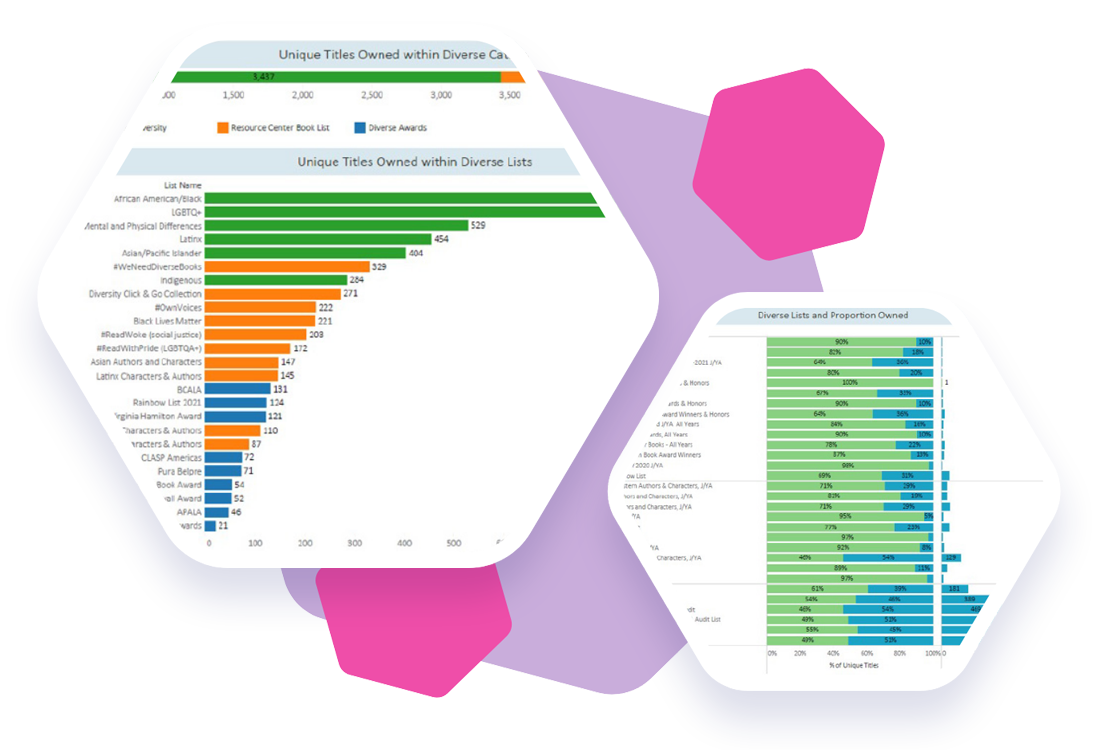 How does a diversity audit work?
---
Our diversity audit tool leverages BISAC subject headings and Recommended Lists created by OverDrive's Digital Content Librarians to provide your school a more holistic, data-driven look at the diversity of your Sora collection. Because our Recommended Lists are updated continuously, it's important to perform a diversity audit annually or biannually. All you need to do is sign up!​
Why should my school request a diversity audit?
---
Ensures your collection offers windows into new perspectives and mirrors for students to see themselves in their reading.​
Creates a roadmap to help you expand your school's collection with diverse curriculum and pleasure reading ebooks and audiobooks.​
Gives you and your Digital Content Librarian new data to inform budget-friendly purchasing strategies.​
It's free, and all the work is done for you! Simply sign up below to get your report. (Please allow at least five business days to receive your audit results.)
Fill out the form below to receive your diversity audit! Questions? Contact your Account Manager.​
---
Please note: At this time, we are unable to offer diversity audits to Advantage collections. Audits can only be conducted on the entire shared collection.
* Currently, Diversity Audits are only available to schools within the United States. Please reach out to your account team with any questions.
Questions? Contact your OverDrive Account Manager.