K-12 Schools
Featured Title
Looking for ways to increase engagement with your collection? Hoping to highlight specific titles? A Featured Title can help.
About Featured Titles
---
Featured Titles appear at the top of your Sora collection in complementary banners that catch students' attention.
Your OverDrive team can add a Featured Title on your behalf. They'll work with you to craft attention-grabbing descriptions, determine the best cadence for swapping titles, and offer assistance in selecting the best books.
Note: This option works best for titles in the Simultaneous Use or Metered Access (Concurrent Users) lending models, as these models support shorter holds lists.
Students throughout your district can view and borrow Featured Titles, though content access levels still apply.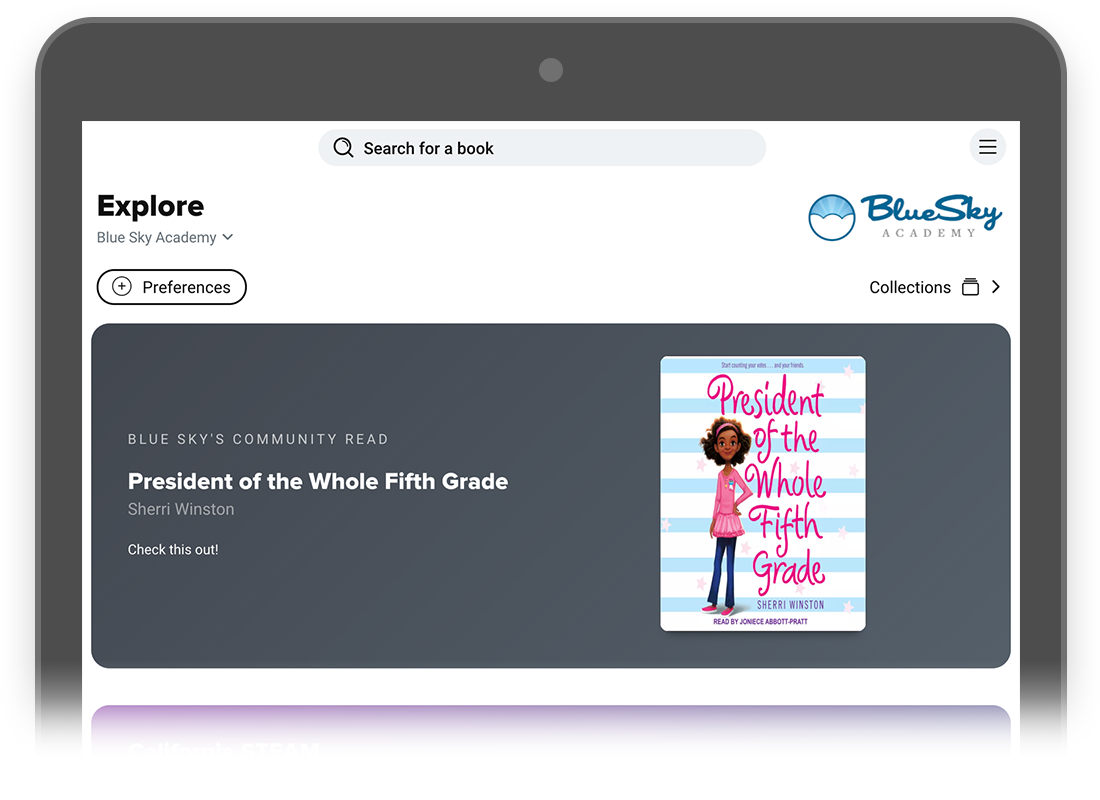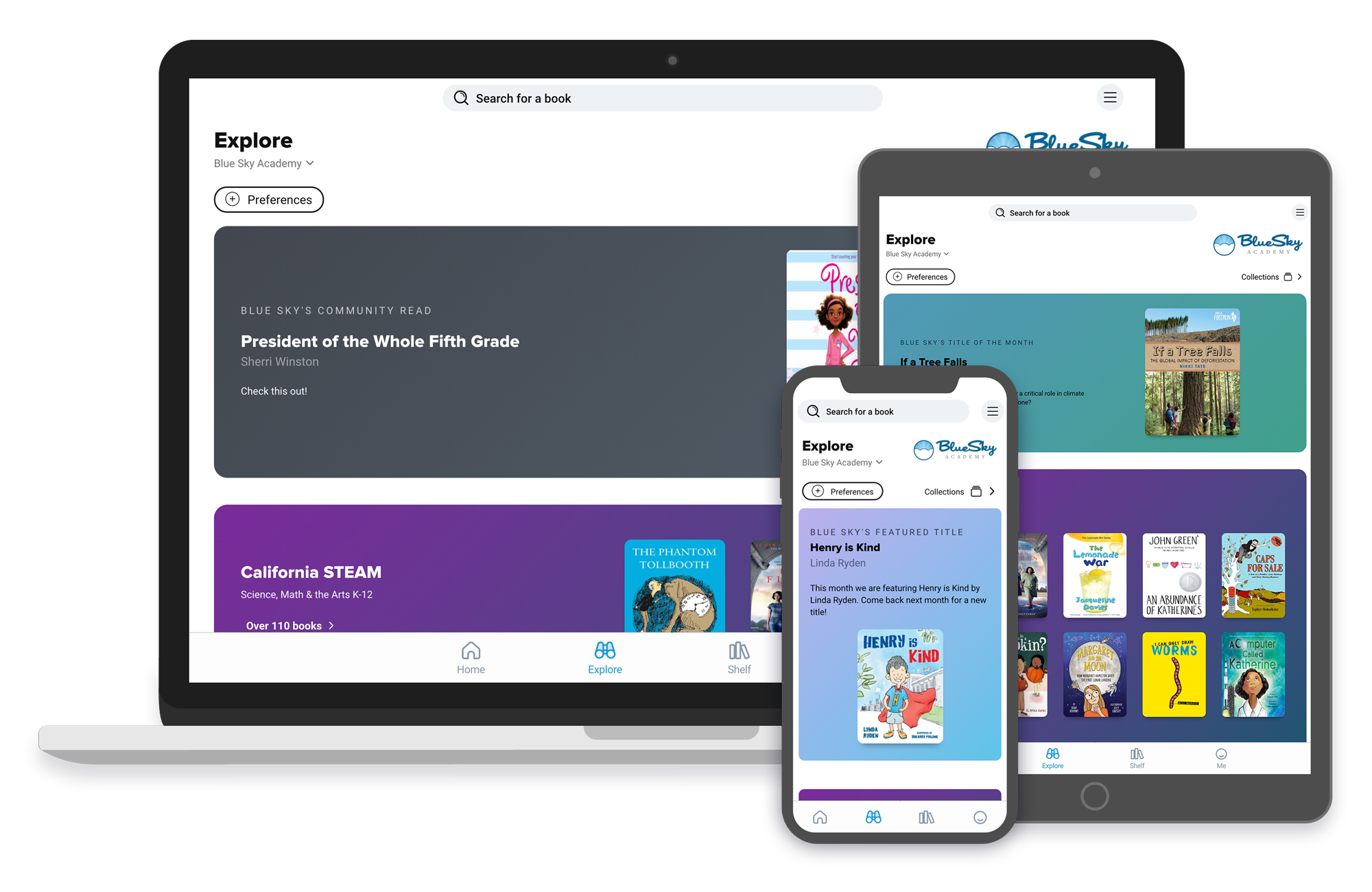 Featured titles can:
Support all-district reads
Tie into an author spotlight or author visit
Highlight staff picks
Increase circulation of backlist titles
Spotlight a certain subject
Hype Page-to-Screen books when their movies come out
The title can be changed to meet your school's unique needs. OverDrive librarians recommend changing this title monthly to maintain interest.
Contact your Account Manager today to get started! Don't know your account manager? Contact us.
Contact your team today to get started!
Or fill out this brief form and we'll connect you with your team.