PUBLIC LIBRARIES
Advantage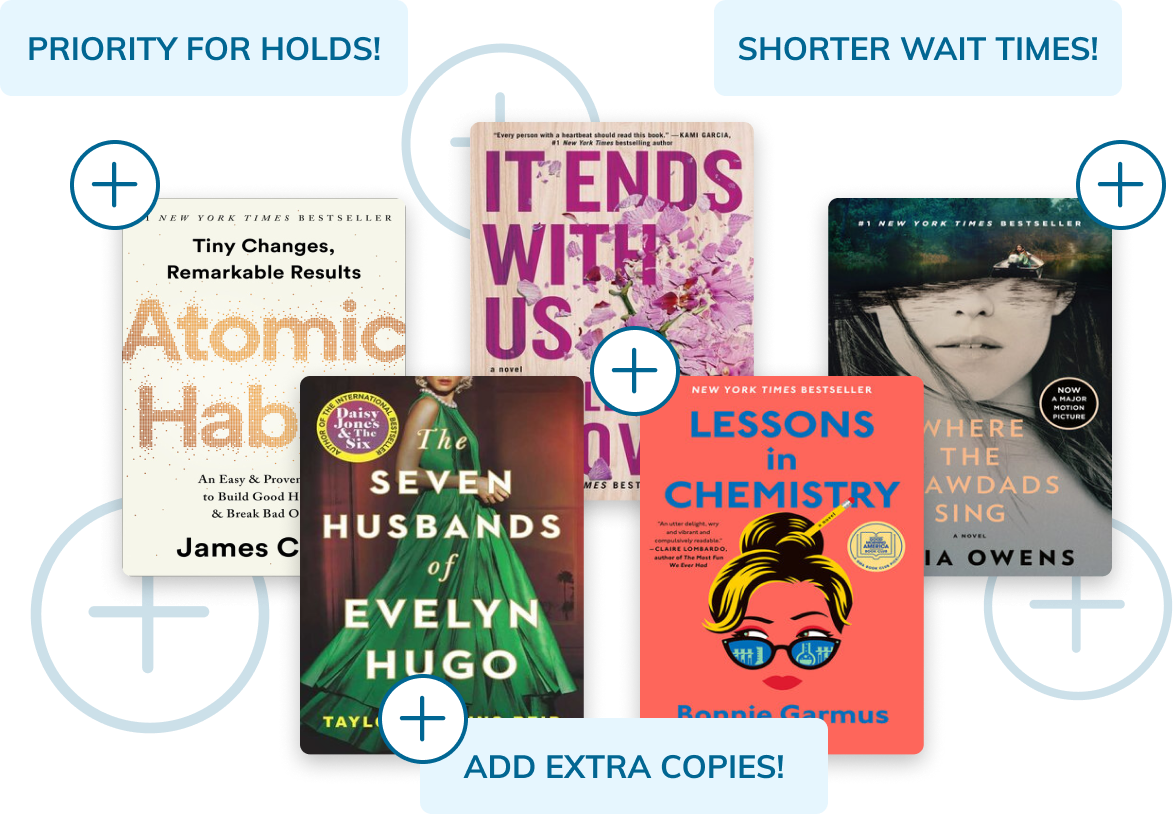 OverDrive's Advantage program allows members of a consortium to offer additional titles exclusively for their patrons.
Become an OverDrive Advantage member and offer your patrons:
Reduced wait times by adding extra copies of popular titles
Additional titles that aren't in the shared collection
Custom collections of titles developed specifically for your community
Continued access to titles you share with other libraries
…all within the same Libby app and OverDrive website your patrons already use!
Learn More or Sign Up!
Contact your Account Manager to learn more or get started with OverDrive Advantage!
How does Advantage work?
---
OverDrive Advantage members receive a special login to their consortium's Marketplace account.
In Marketplace, Advantage members can:
Order titles and curate collections exclusively for their library patrons
Order MARC records for their Advantage titles
Track the success of their Advantage collection with Marketplace's real-time reports
Transfer their Advantage collection to a new OverDrive account if they decide to leave the consortium
Patrons of Advantage libraries will:
See their library's Advantage titles integrated seamlessly into the shared collection in the Libby app and OverDrive website
Enjoy exclusive access to their library's Advantage titles along with continued access to consortium titles
Have the same loan periods and lending rules established by the consortium for both Advantage titles and consortium titles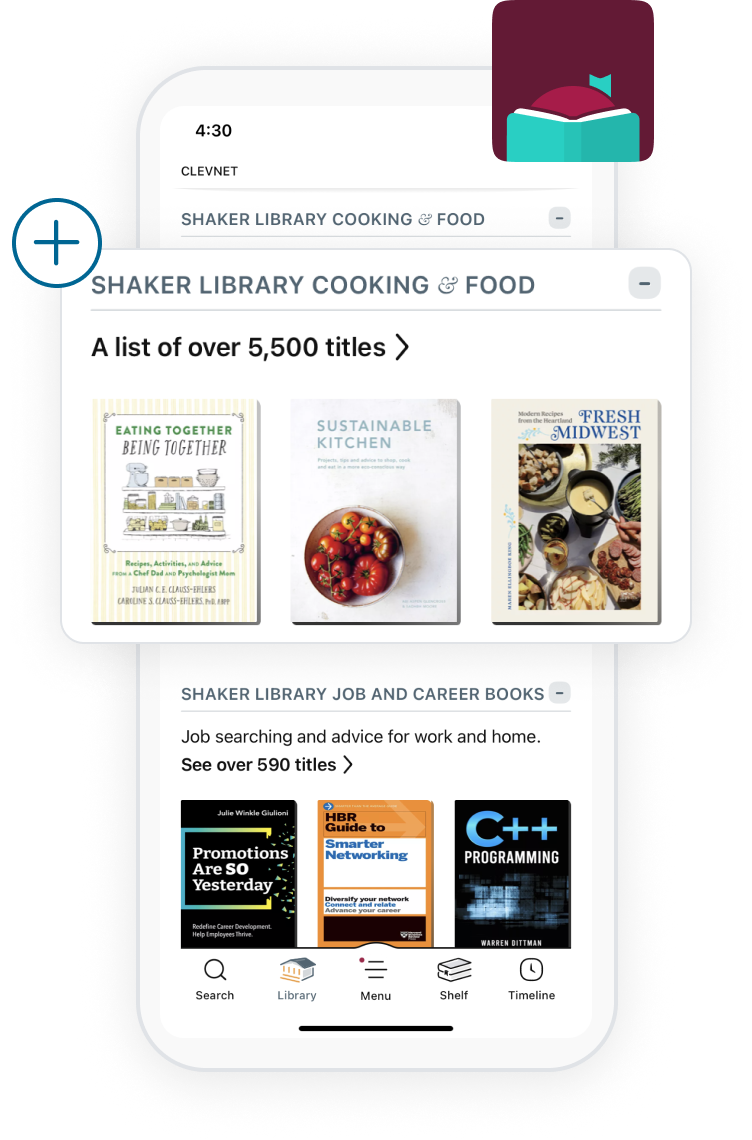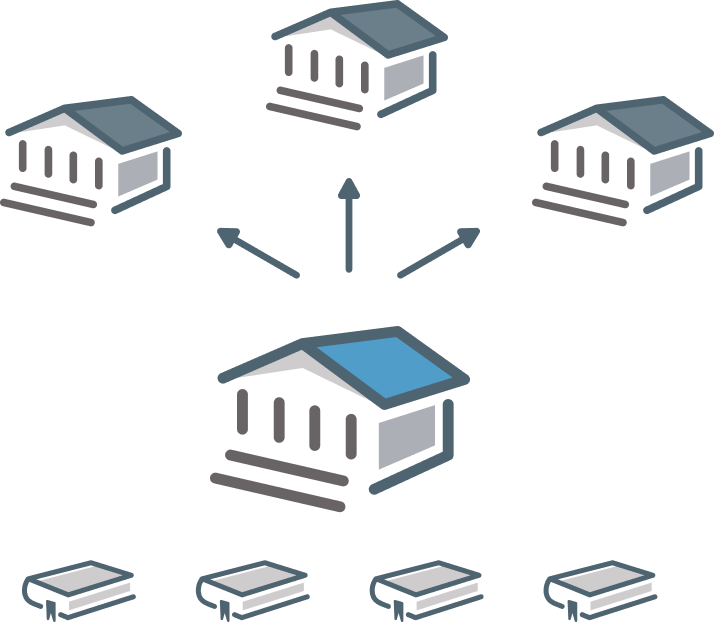 Who can participate?
---
Any library that is currently a member of a consortium can become an Advantage member.
Note: Advantage members must be able to authenticate their library patrons separate from the consortium.
Advantage Plus
---
Advantage Plus is a Marketplace feature that allows Advantage members to expand access to their Advantage titles, by either sharing them with or moving them to the shared collection. This feature is designed to improve title selection, availability, and circulation for all members of the shared collection.
Once the consortium enables Advantage Plus, either the consortium or the Advantage member can set up an Advantage Plus plan to determine how and when to share or move titles.
Shared titles will still belong to the Advantage member, and their patrons will still have priority for holds. Titles can be borrowed by any consortium patron.
Moved titles will belong to the shared collection and the Advantage library patrons will no longer have priority access.