PUBLIC LIBRARIES
Instant Digital Card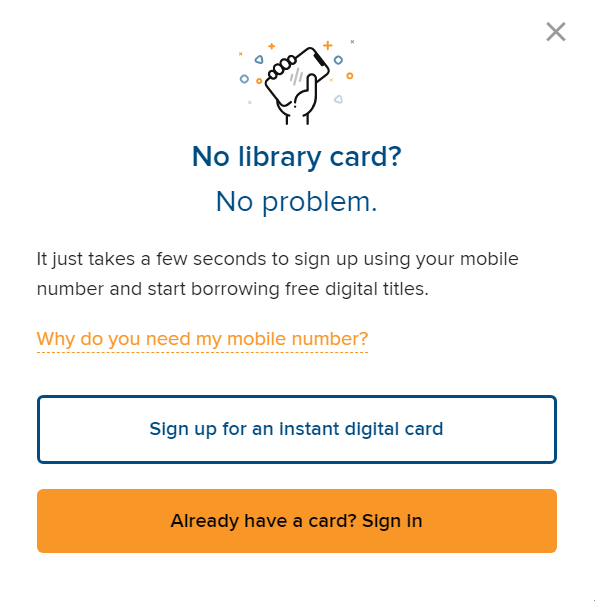 Bring new users to your library in just 30 seconds with Instant Digital Card (IDC)*
160 million. That's the number of people in the United States without a library card.
Libraries like yours work hard to transform their communities, yet half the nation has yet to benefit from their valuable programs. We want to help more community members discover your online services, available for free, anytime and anywhere.
That's why we developed the Instant Digital Card (IDC) feature: to connect readers with your digital collection in just 30 seconds.
*Instant Digital Card is currently only available for public libraries in the United States.
How it works
---
Users see a prompt on the sign-in screen in the Libby app and on your library's OverDrive website, giving them the option to use their mobile phone number to access your digital collection.
Users provide their name and mobile number.
Users' eligibility is verified.
Users receive a one-time verification code via SMS to enter in the sign-in screen. (This ensures that only someone in possession of the mobile device can use that number to register.)
Your new library patrons can begin browsing and borrowing from your digital collection!