Listen to audiobooks everywhere

Borrow and enjoy audiobooks right in your browser, the Libby and OverDrive apps, through smart speakers, and more.
Listen instantly anytime, anywhere.
All progress will sync across devices so you can listen across multiple devices—in the car, at the gym, or back at home!
Swipe on the book cover to skip backward or forward.
Increase playback speed up to 3x for faster listening.
Set a sleep timer under the end of a chapter or for 5, 10, 30 minutes, or more.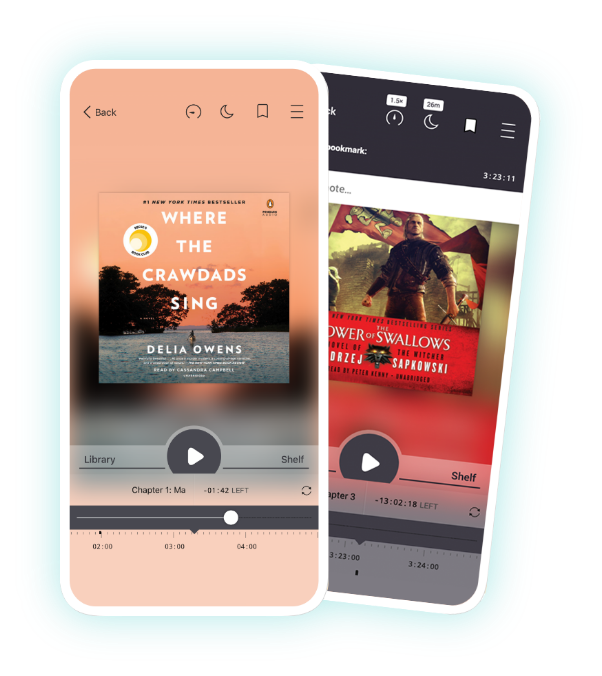 Audiobook compatibility at home or on the go!

Using the Sonos app, users can connect with their Libby account, access any audiobook available on their Shelf and play it on their Sonos speakers.