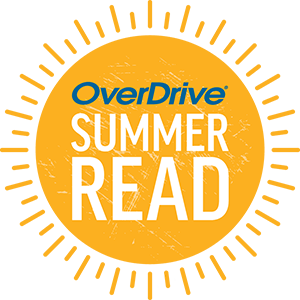 OverDrive Summer Read is an annual program for the United States and Canada, designed to encourage your students to keep reading all year long. The titles selected can supplement other summer reading programs, and will offer free, simultaneous access to students from June 6th– July 18th. The collection of titles will be prominently displayed on your OverDrive-powered website in ebook format.

Marketing Materials
Promote OverDrive Summer Read titles with complementary student activity guides, marketing resources, and a letter to parents.
Download

Podcast
Listen to a lively discussion, hosted by our own Professional Book Nerds, about the titles and why your students are in for a treat this summer! Feel free to share this with students, staff and parents.
Listen
Juvenile Collection
Great reads for younger readers, boys and girls alike.
Young Adult Collection
Great reads for your Middle and High School students.