Welcome to the ALA Annual Virtual Conference.
Below you'll find information about OverDrive's products and services, new features available to our library and school partners and more.
Library & School Partners: Visit the Resource Center at the top of this page for marketing assets and training tools
From ALA Virtual: Digital Library Trends from COVID-19
---
As the nation's libraries closed their physical branches in March in response to the global pandemic, patrons increasingly turned to the libraries' digital collection of ebooks and audiobooks. Join three leading librarians as they share data on ebook and audiobook usage, lessons learned and best practices for responding to increased demand.
OverDrive Spotlight Session Video (44:47)
OverDrive Spotlight Session Slides (PDF)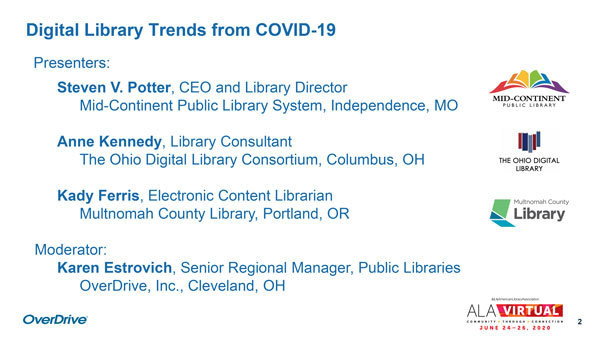 K-12 Schools
---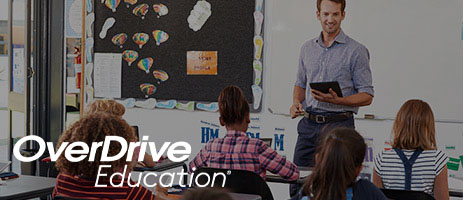 OverDrive offers millions of ebook, audiobook and streaming video titles from thousands of publishers with flexible usage models for every budget. Sora, the student reading app, connects more students with more books and positively impacts their learning. Service overview.
Schools and educators stepped up to the challenge of providing remote learning tools to homebound students in light of COVID-19. We continue to be here to help you both ensure access to needed materials while also keeping them independently engaged in their learning through always available content and supported promotional materials.