K-12 SCHOOLS
Magazines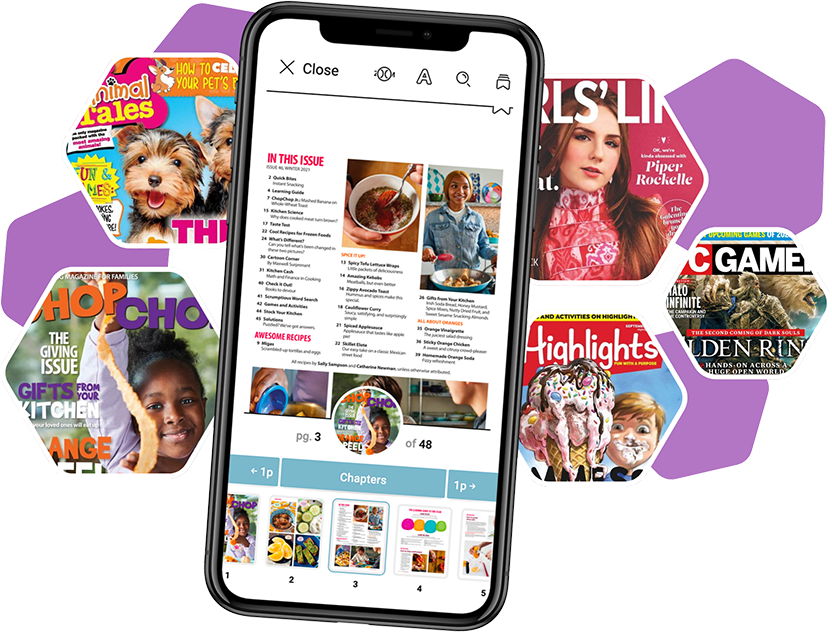 Allow your students to enjoy magazines, ebooks and audiobooks all in one place. Streamline your students' experience by offering magazines in Sora, the same great app they use for ebooks and audiobooks!
Magazines have no circulation cap and allow unlimited simultaneous use, so students can enjoy every issue of every magazine.
What magazines are offered?
---
Your students can enjoy some of the most popular magazines in the K-12 market:
Time for Kids
National Geographic Kids
National Geographic Little Kids
Popular Mechanics
PC Gamer
Discover
What magazines are offered?
---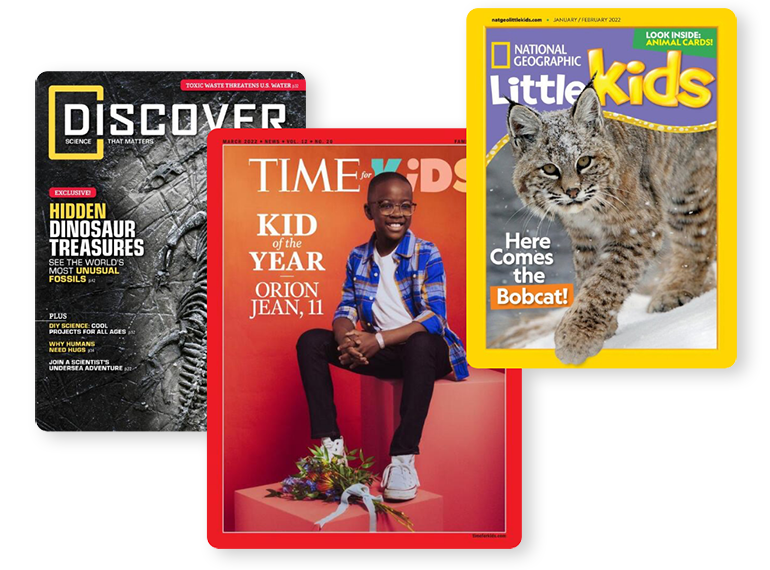 Why add Magazines?
---
Integrates magazine borrowing and reading into one seamless experience for students and staff
Increases your school's overall content circulation without counting against user checkout limits
Enhances content variety for readers of all levels and interests
Tailors magazine content to different audiences with juvenile, YA and adult content access levels
Provides an excellent reading experience with Sora's special article view and thumbnail view for magazines
Contact your Account Manager to get started or inquire here.
Why add Magazines?
---
Promote your collections
---