Magazines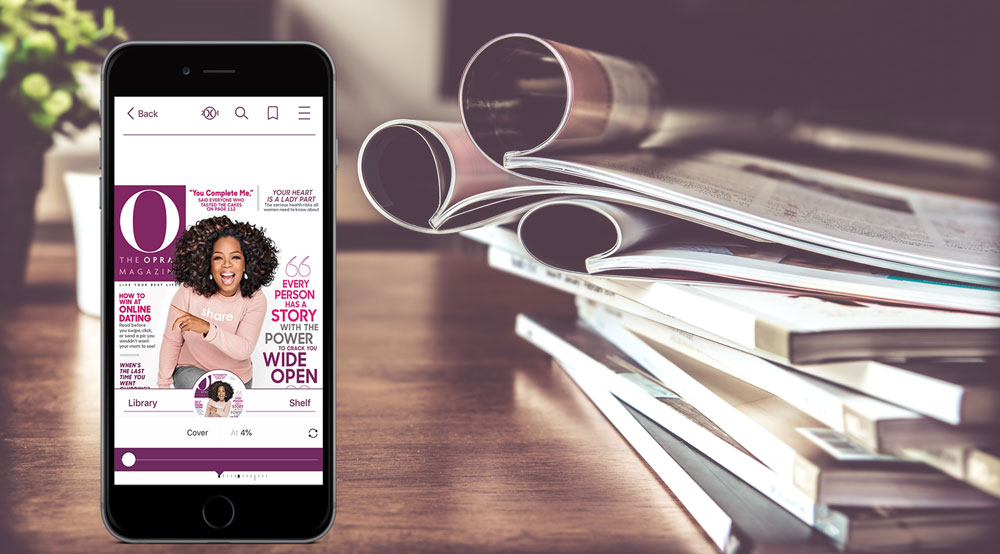 Ebooks, audiobooks, and magazines all in one place! Streamline your patron's user experience by offering a new format in the same app or website they're already using for your collection of ebooks & audiobooks from OverDrive.
Top titles, including:
US Weekly
O, The Oprah Magazine
Esquire
Reader's Digest
Newsweek
All magazines are available as simultaneous use without circulation caps. Libraries can purchase magazines in a simultaneous use package of 10, 25, 50, 75, or 100 titles of your choosing. To see the full list of title options and pricing for your library, visit our Simultaneous Use page in Marketplace.
Why try magazines?
Expanded variety of content and potential user base
No circulation cap, no hidden costs
Integrated into one seamless experience for users
Consolidated management of platforms and vendors for your library
Magazines don't count towards patron checkout limits but they do count towards your library's overall circulation of content!
Read FAQs about enjoying magazines in Libby or on your OverDrive website/in the OverDrive app. Contact your Account Manager with any questions!