Professional & Academic Libraries
Resources for our professional & academic partners
OverDrive's business, government, non-profit, university & college partners can learn how to increase circulation and promote their digital book collection to employees, staff or students.
The popular resources below have been curated to help you promote Libby. Many trainings and promotional items on the Resource Center were created for a broader library audience, but can be beneficial as you promote your own digital library to your users.
Have questions? See our FAQs or contact us at professional@overdrive.com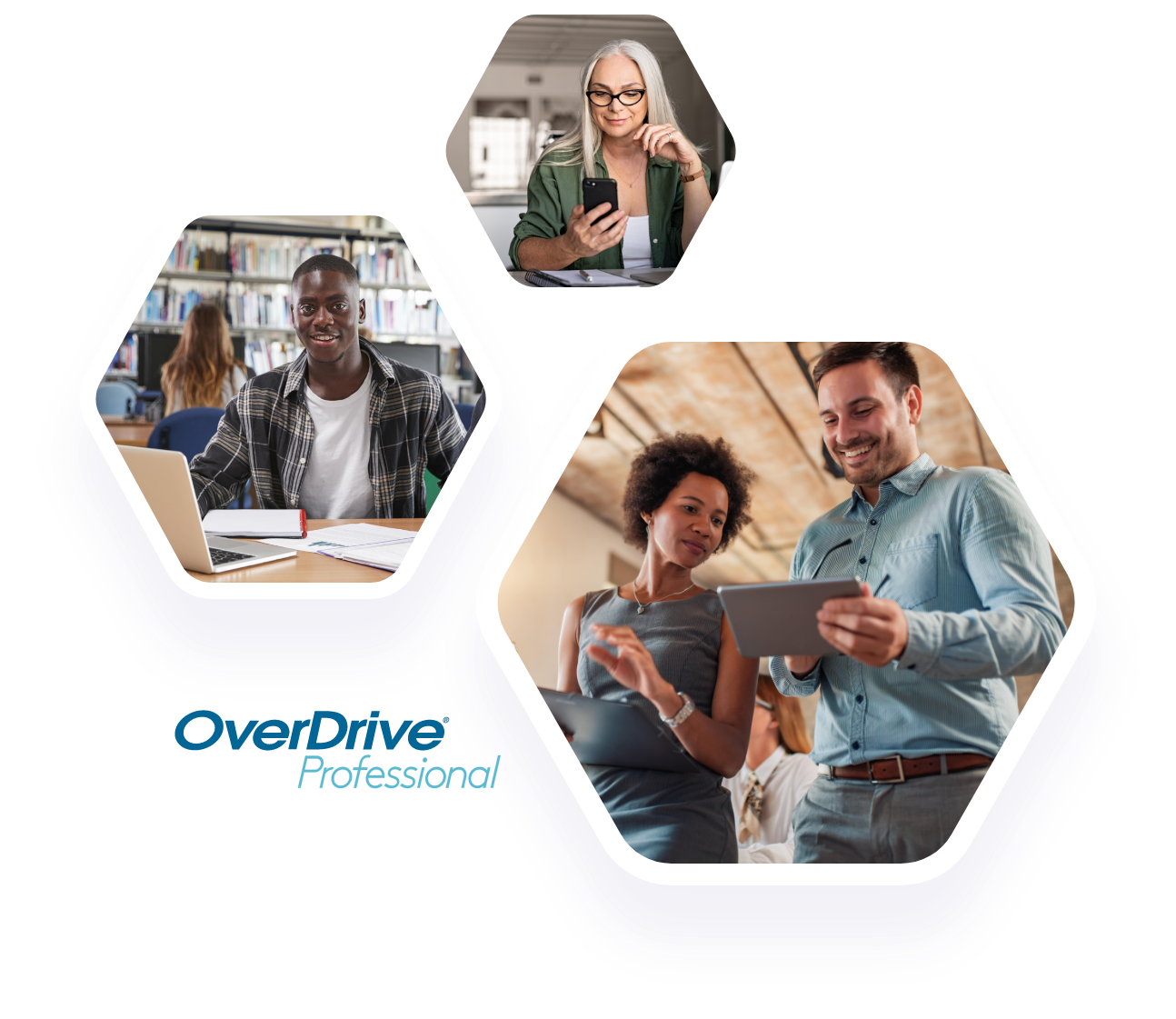 NEW TO OVERDRIVE
Explore how we help our partners
Learn more
Collection Development
Purchase titles for your digital book collection
Visit OverDrive Marketplace
Need help?
Visit our help resources for all things OverDrive
Ask questions, get answers
Popular Resources
Colleges & Universities
Professional
Current Bestsellers
Hottest New Adult & Young Adult
New in Business
Literature & Literary Fiction
Popular Historical Fiction
Popular Fantasy & Science Fiction
*To access titles in OverDrive Marketplace, a login and password are required.
If you don't have a Marketplace username but require one, please contact your OverDrive Marketplace administrator and ask them to create an account for you. Not sure who that is? Contact your OverDrive Team for assistance.
Gaining new users and increasing engagement with existing users is an important part of maintaining your digital library. There are free resources available on the Resource Center including printable marketing materials, social media and web graphics, email and communication templates, and more. Contact your OverDrive Team for customized assistance.