K-12 Schools
Learning resources through Sora Extras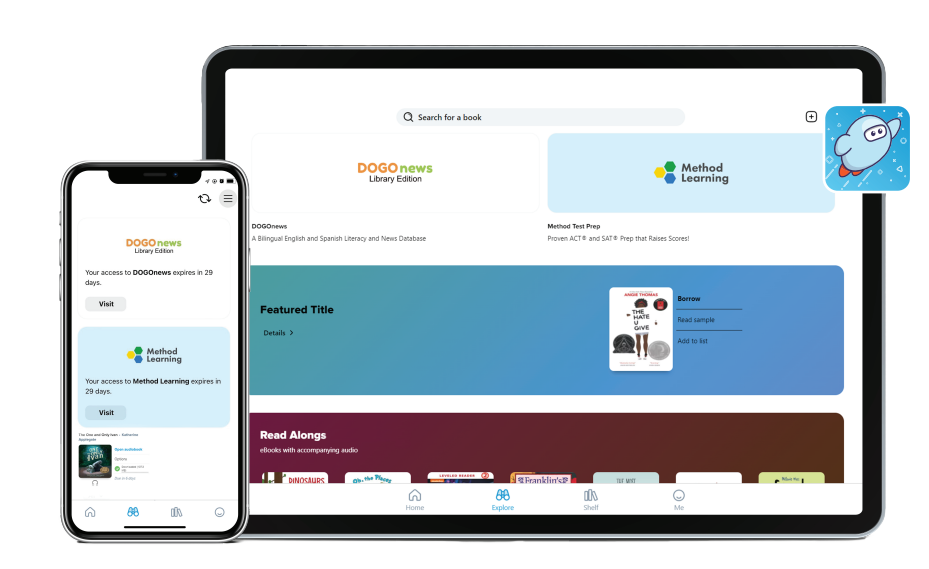 Our student reading app has a new category of content designed to keep students learning and growing. These education resources help students achieve success in the classroom and beyond.
How do students access Sora Extras?
---
In Sora, Extras appear on the Explore tab. Students can then click to advance to the vendor's website as an authenticated user without the need for an additional sign-in.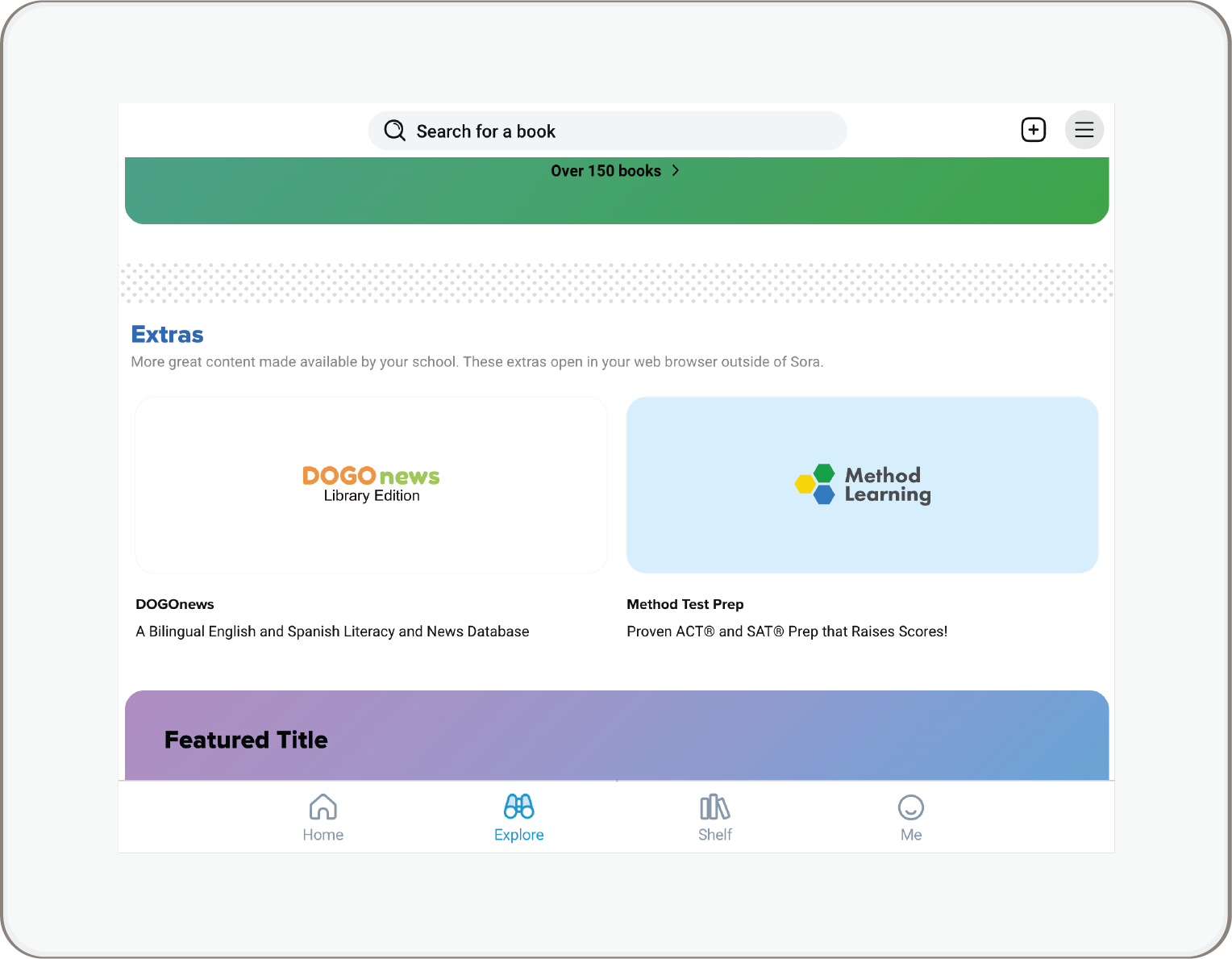 DOGOnews is the leading publisher of academic current events for language arts, science and social studies.
DOGOnews pioneered the use of academic current events as lesson plans, and the unique features of their platform help improve reading, listening, vocabulary and critical thinking skills. DOGOnews is available to U.S. schools only.
DOGOnews features:
Over 4,000 ELA, science and social studies articles
Develop reading fluency, media literacy and global awareness
Content in English and Spanish, including read-alongs
Quizzes for each article
Vocabulary games & integrated dictionary in each article

Method Learning provides comprehensive self-paced lessons and resources that help students prepare for, and score higher on, the SAT and ACT, plus subject-specific classes like Financial Literacy and Academic Success.*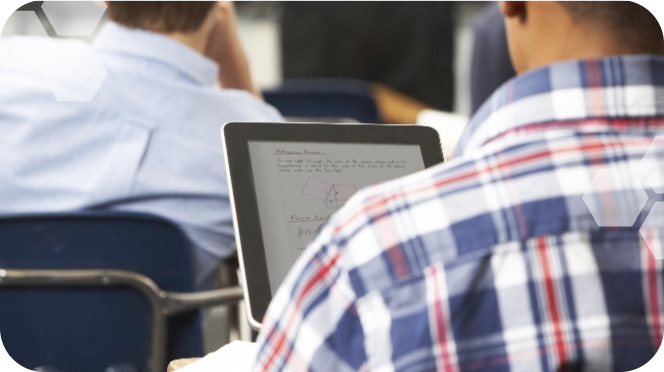 Learn new tricks, strategies and techniques to help raise ACT and SAT scores, with full-length practice exams and video and audio lessons and explanations available. Shown to help raise SAT scores by an average of 150 points, and ACT scores by three points.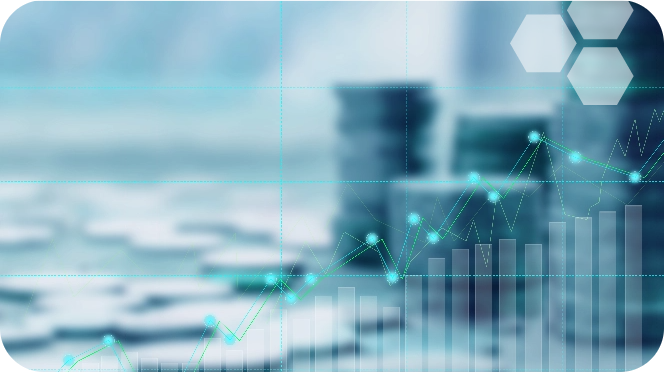 Lay the foundation for students to build strong money management habits early on! This course helps students learn how to establish good financial habits, credit and debit, saving and investing, stocks and bonds, insurance, taxes and more!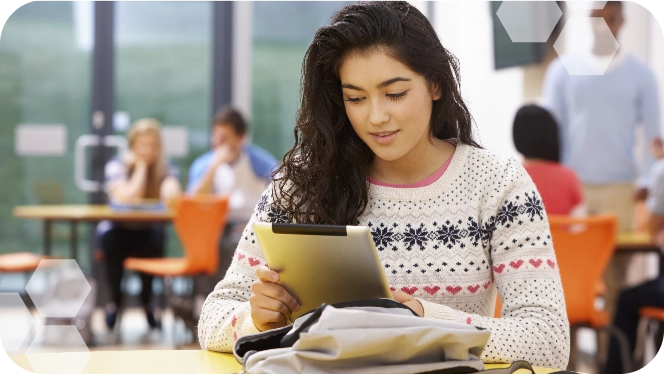 Lessons to help students understand their learning style, manage time and set priorities, develop test-taking skills, gain critical thinking and problem-solving strategies, improve communication skills, plan for the future and more.
*Please note: Each Method Learning course must be purchased individually