We are here to help you get the word out about your OverDrive digital library. Explore the free resources below to print, distribute, or share digitally.
Questions? Contact your OverDrive Team.
Get the word out quickly and easily with these print-ready materials. Add your OverDrive URL to the editable field at the bottom and print in-house or through a local printer.
Looking for tips to maximize digital circulation at your school? Download our Best Practices Guide with a checklist of ideas for Marketing, Staff Training, Collection Development and more!
What's Trending
OverDrive Summer Read Marketing Kit
Summer
Marketing Kit
World Cup
Marketing Kit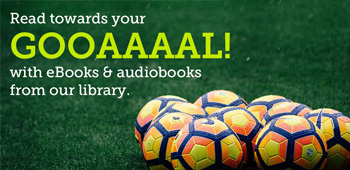 The Basics
Additional Options
Share graphics with your users via your school's website, blog, and social media accounts.
Social Media Graphics
Facebook
Twitter
OverDrive on Pinterest
Web Graphics
Small
Medium
Large
Looking for more ideas to spread the word and engage your students? Check out these activities and classroom use ideas designed to spark interest in your digital library.
AudiobookSYNC
A free summer audiobook program from AudioFile Magazine for teens 13+ that gives away two paired audiobook downloads a week.
MORE
OverDrive Summer Read
OverDrive Summer Read is an annual program for the United States and Canada, designed to encourage your students to keep reading all year long.
MORE
Materials for your Bulletin Board
Device Giveaway
Encourage users to try your digital collection with a device giveaway!
MORE
eBook Story Time
Host an eBook Story Time event!
MORE
Read, Relax and Color
Introduce your students to eBooks with a fun, coloring activity. Staying in the lines not required!
MORE
Digital Bookmobile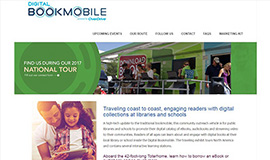 Request a visit from OverDrive's high-tech bookmobile to your school!
MORE
eBook Exploration
Educate your younger students about how to navigate eBooks with a fun set of scavenger hunt missions and tasks to complete.
MORE
Use these templates to promote your website to students, educators, and parents. You can customize the text to fit your school community and content.
Morning Announcement
Letter to Parents
MORE
All Staff Email
Social Media
Post Ideas
Share videos and other web images with your users via your school's website, blog, and social media accounts.