Expand content discovery and leverage patron interests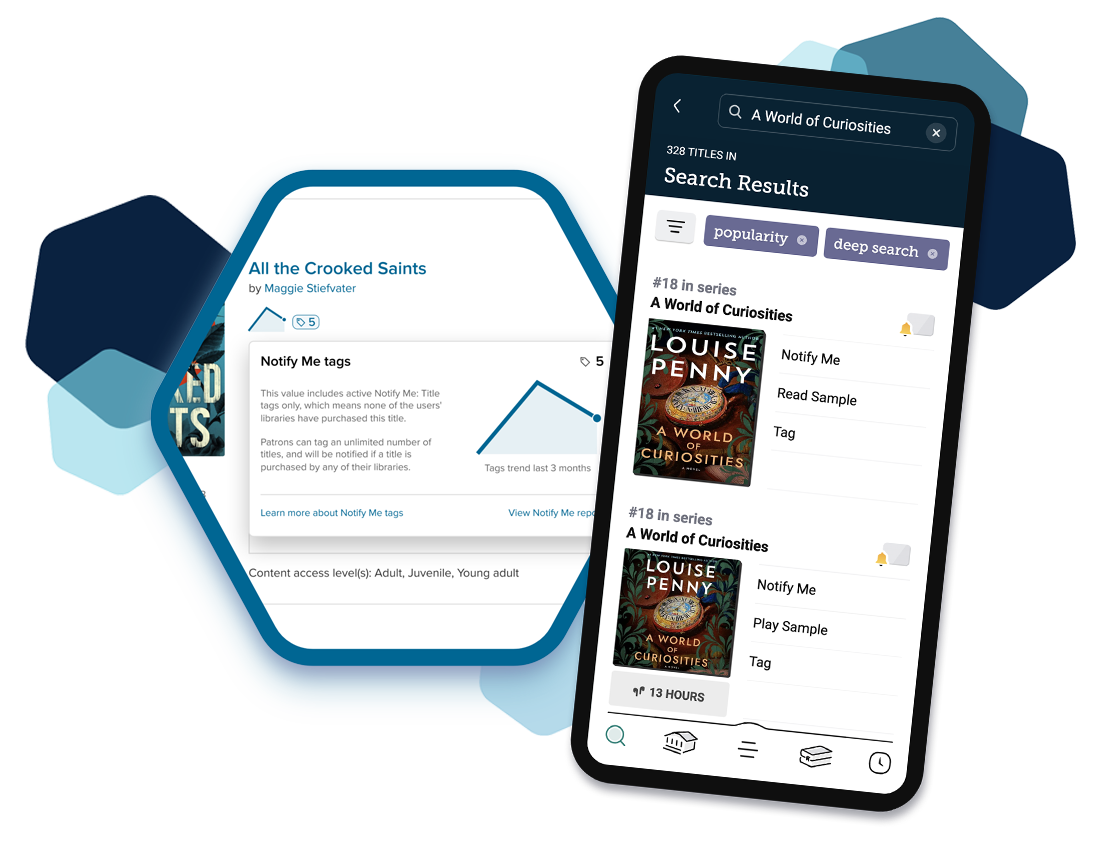 Deep search and Notify Me tags help users discover more content in Libby. Insights in Marketplace empower your library with innovative data to maximize your collection development.
Benefits to your library and readers
---
Delivers on a top feature request from librarians and users
Helps users find and keep track of everything they want to read
Provides your library with powerful insights from your community
Offers your library rich, real-time data and customizable collection development tools
Brings users to your library in Libby and keeps them coming back
How does it work in Libby?
---
Deep search is a feature that allows users to discover titles that are not yet in your library's collection.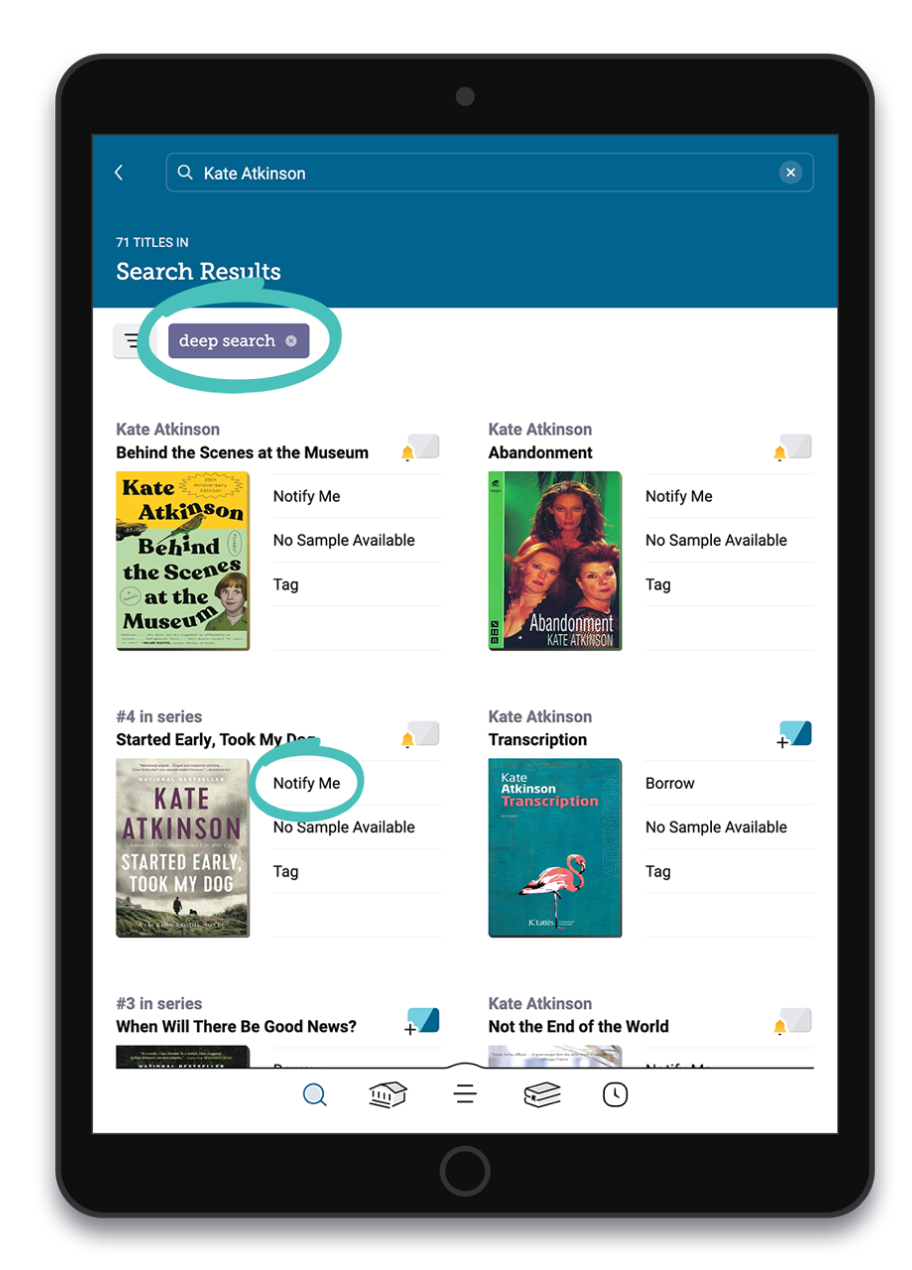 Expanded search results will show when:
A user searches for something that returns no results, or
A user's search results contain fewer than 100 titles and they manually turn on a filter (called deep search) to expand their search
Libby will show results from the user's other saved libraries and the wider OverDrive Marketplace catalog. The user can borrow or place holds on titles from other saved libraries or add a Notify Me tag to titles that are not in any of their libraries' collections.
If your library purchases a title with Notify Me tags, users who tagged the title will get a notification with the option to borrow (if available) or place a hold.
Evaluating patron interests
---
In OverDrive Marketplace, your library can leverage powerful tools and reports to stay on top of what users want. Notify Me tags data offers direct feedback from users in your digital space to help your library meet users' reading interests in a new and efficient way.
Shop: View Notify Me tags when shopping for titles and use Notify Me-specific search, filter, and sort options to narrow results.
Automate: Use Patron Interest Manager plans to create on-demand reports or automated carts based on Notify Me tags.
Report: Access the Patron Interests Dashboard to evaluate trends in Notify Me engagement.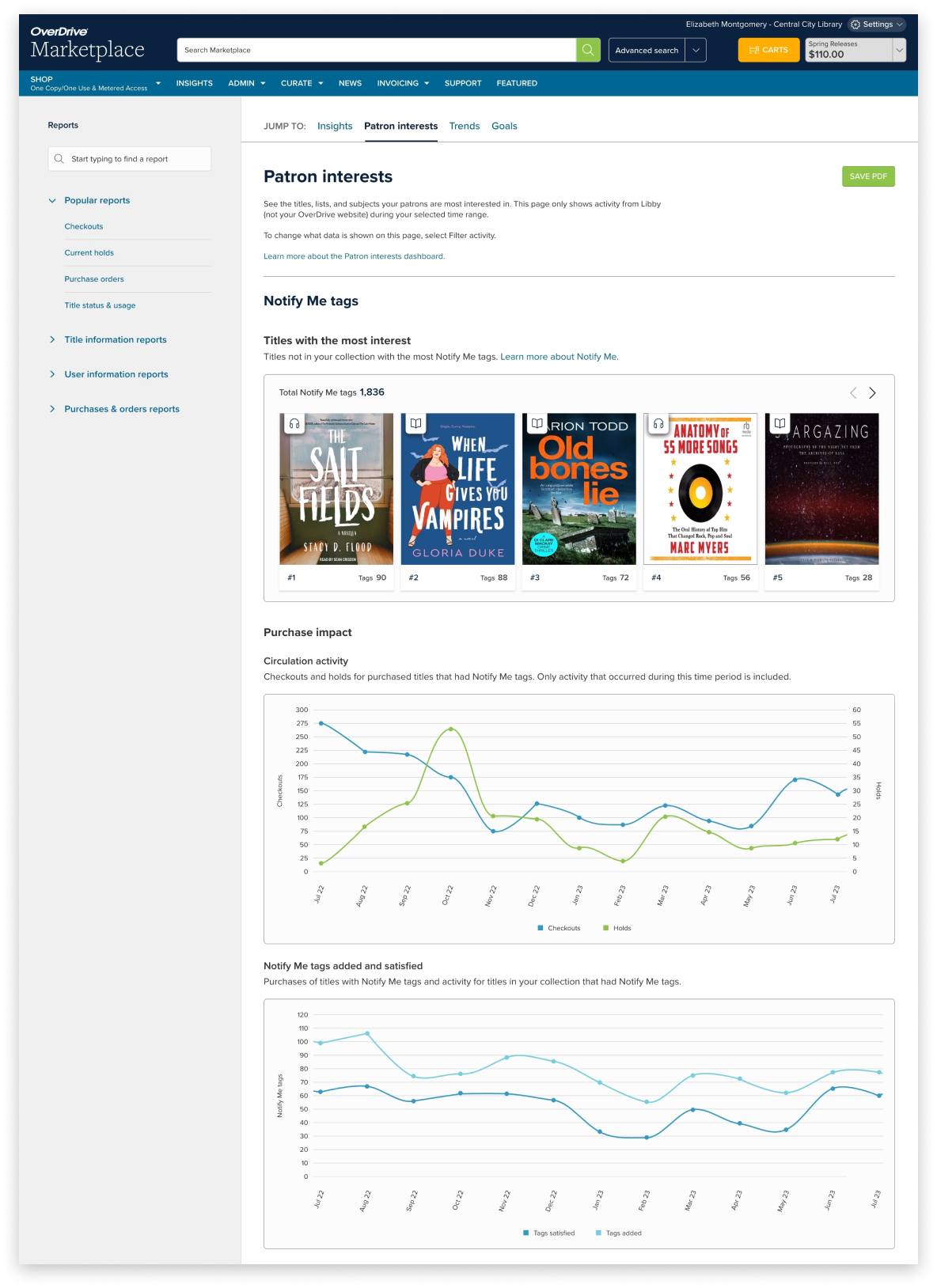 Sample Patron Interests Dashboard
Learn more
---
Learn more about deep search and Notify Me by checking out our how-to videos and help resources.
Contact your Account Manager for more information.